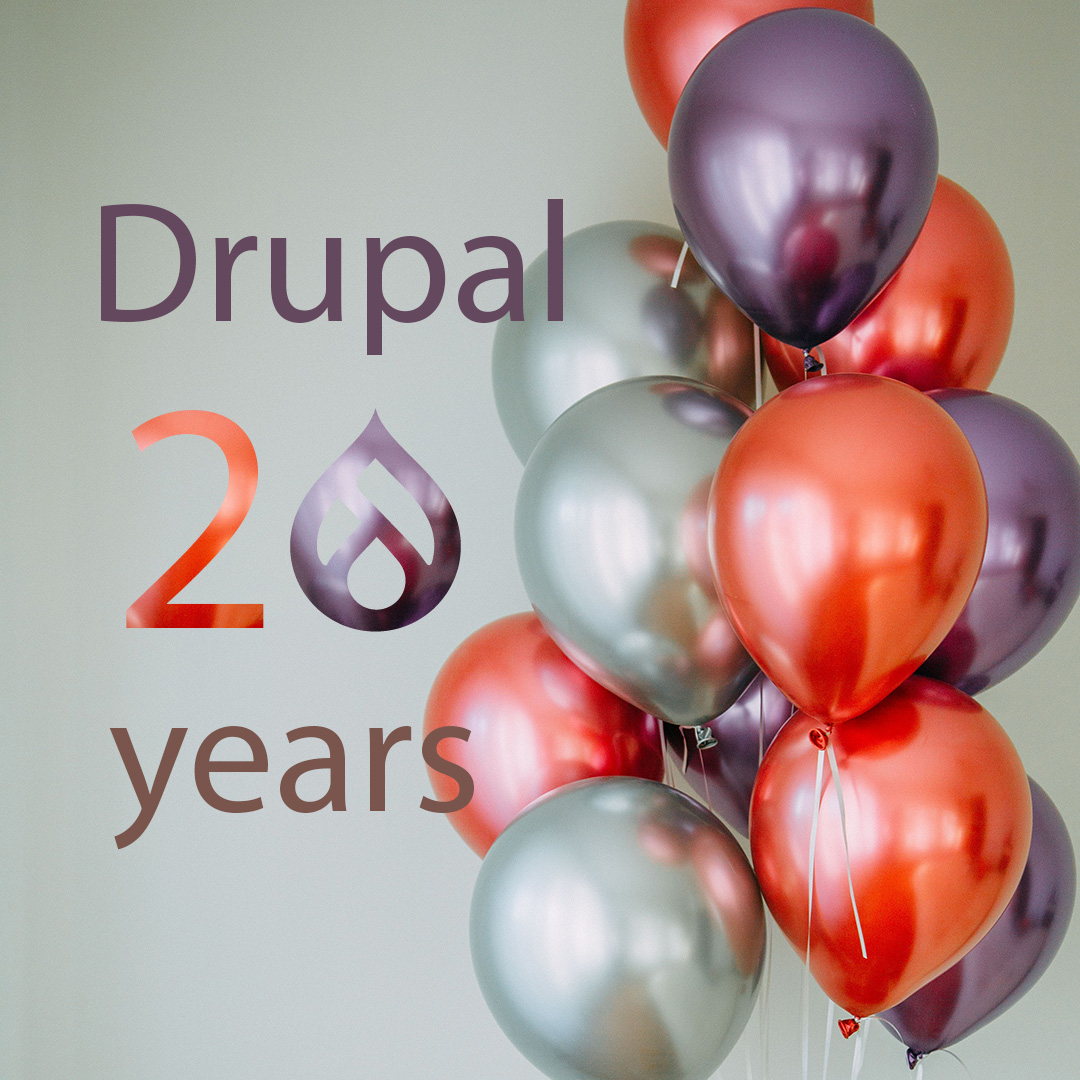 Drupal is one of the best Web Content Management systems serving people for the last 20 years. Yes, you heard it right, it's the 20th birthday of Drupal, and people still love it even if they are not from a technical background.
Drupal was introduced by Dries Buytaert (founder and project lead), who ensures that Drupal stays as leading risk-free open source CMS with a new changing digital era.
Currently, Drupal.org has 1.3 million users that show its unconditional fan following and popularity in the open source CMS world. The best part is Drupal can work with different backend technologies such as CRM [customer relationship management], marketing automation tools.
Over the past 20 years, technology has changed – and changed. Lot of hardware (devices such as mobile, tablet etc.), web technology or language (HTML5, CSS3, composer, Github, WordPress, jQuery, Angular js, React Js, PHP 8), social media (Facebook, Youtube, Tumblr) and software (CRM, Automation tools, Google ads) has come after Drupal and it impacted directly or indirectly to Drupal. But Drupal different versions still stay as priceless open source CMS.
Many people think that Drupal is hard to use, but they are wrong, as it is quite easy to implement for all. Drupal uses and API approach that supporting other multiple channels for interaction. Drupal API help in creating mobile application also. It's also a freebie open source best blogging platform.
Drupal's contribution got increase around 13% in year 2020 when many industries were slowdown due to the COVID-19 pandemic.
The Drupal community consists of more than 100,000 contributors who have made Drupal skyrocket CMS. The community works to bring changes with technology so that all the ongoing projects can easily collaborate with innovations. This open-source model has guaranteed world-class CMS for individual organizations and professionals to incorporate all-new digital improvisation.  See compare with WordPress
So, let's celebrate the 20th birthday of Drupal and look forward to all new changes and innovations.