In the golden age of ecommerce, Our company are passionate about ecommerce website design and development services. Based in Delhi India, helping offline worldwide merchants to go online with their business. The ecommerce industry grows more difficult, your business must compete this speed of change to maintain growth. The new ecommerce platform and technology coming every day, it's difficult to choose or find the best solution for you. Please stop your reasoning. Take our experts guide that help you to choose with our suggested list of solutions and ecommerce platforms.
We understand Ecommerce
In recent years, the top ecommerce marketplace (portal) achieved ecommerce supremacy in the B2C retail sector. Buyers are starting to buy from major market place for its easiness and better digital experience. After some year the B2B model will be also popular.
What happens when your prime customers goes to B2B online marketplace before calling your sales representative?
We hold specialization in designing and developing eCommerce websites that not only appear great but also convert visitors to your website into sales.
Our ecommerce solution experience range from designing, promoting, and optimizing online retail websites. Or if you already have an existing eCommerce website, then we can provide you assistance in squeezing more sales out of it.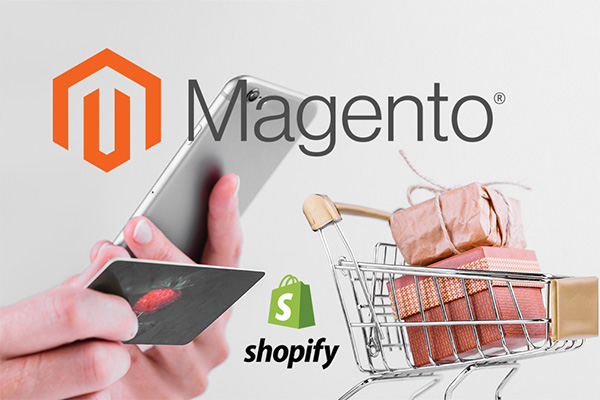 Your online store website developed by RWS will:
Be Secure
Create trust in your website customers by employing principles of Online Sales Psychology and then securely take and process the valuable card data of your users.
Improve Usability
A well-designed and developed eCommerce website by Raghwendra Web Services will drive your visitors on a path that ultimately ends with a sale of your products.
SEO Friendly
A well-designed and developed eCommerce website by Raghwendra Web Services will drive your visitors on a path that ultimately ends with a sale of your products.
Easy to Manage
We the best Ecommerce Website Development Company enable you to add new products, changes, images, change prices, and view your stock all in just a few clicks of a button.
Be Mobile Friendly
We facilitate the visitors of your website to shop easily on your online store and to make payment in an easy manner wherever they may be whether on mobile or tablet devices.
Do you know about ecommerce?
Ecommerce is known as electronic commerce and is a kind of platform where the task of buying and selling of products or services is performed over electronic systems like internet. E commerce is also used when it comes to exchange data in order to facilitate financing and payment aspect of business transactions. It is effective and efficient way of communicating with an organization and way to conduct business.
What we offer for ecommerce solutions?
Raghwendra Web Services offer custom or open source based (Magento, WordPress, WooCommerce etc.) ecommerce solutions. We build good-looking responsive ecommerce websites for B2B and B2C.  Our team is committed to delivery robust, scalable, easy to use ecommerce solution for selling your products online. We develop custom websites and apps.
Let's create your good-looking, responsive, high-converting desktop and mobile ecommerce site. Since 2005, Raghwendra Web Services has developed many ecommerce design and development. We have own custom ecommerce solutions. Our ecommerce professional experts in creation of Magento (1 and 2), Shopify Plus, and BigCommerce Enterprise.
While you do your business, Let us handle the technologies.
Beautiful theme development
Ecommerce Store Setup on Shopify
E-commerce store migration
App integration
App Development
Plugin setup and development
Responsive website development
Custom ecommerce website development
Open-source (Magento, Woocommerce) ecommerce website solution
Multilingual Ecommerce
Multi-Currency
Social login with ecommerce website
Setup upselling and cross selling products
Creating multi-vendor website
eCommerce Platform Development
Our company is indulged in developing eCommerce websites across a huge range of platforms as well as it creates bespoke eCommerce platforms. The platforms on which we most often work are:
Our Ecommerce Website Development Process
Having an E-commerce website is the ideal way of generating extra online sales along with growing your business. The eCommerce solutions provided by our company will serve you to completely automate your online sales process, Order Management, Invoicing, Stock Inventory, and much more.
You can grow your eCommerce platform with the growth of your business. You can initiate with a basic system that lists and sells products and then you can add on additional functionality. For instance, accounting, stock management, VAT reports according to the requirements of your eCommerce store.
Our team of expert eCommerce website designers and developers will make sure that the functionality of your website is brought to life with a great design that not just appears great but it also converts visitors into paying customers.
If your eCommerce Web Developer doesn't clearly map out the way of your development, then the process of the development of an eCommerce website might be confusing for you.
When you take the services of Raghwendra Web Services, we will drive you step by step through the process of your eCommerce web development that is required to serve you with your perfect eCommerce website.
Right from the project management stage to the design and to mapping out all your required functionality that will make your eCommerce website come to life. Our experts will make sure that you get an eCommerce website that is easily manageable and most crucially it is geared to convert visitors into paying visitors.
The eCommerce web store developed by our developers provides you with all the functionalities that you require to run your business online along with facilitating you with the perfect User Experience.
Some of the most common features that are included in our Ecommerce developments are:
Website Analytics
ayment Gateway Integration (World Pay, Sage Pay, Stripe, PayPal, etc.)
E-commerce store migration
Stock Inventory Management
Account/Invoice Management
Integration with 3rd party warehouse software
Product Search/Filters
User Account Login & Management
Social Media Plugin Integration
3rd Party Review Plugins (Trust Pilot, Trip Advisor, etc.)
Online Catalogue
Shopping Basket
Product Ratings or Reviews
Ranks well in Google by employing eCommerce SEO techniques
Major features of ecommerce website development in brief: -
Customization - When it comes to customization of Ecommerce store for Magento, Woocommerce or Shopify terms of design, layout, adding extra features, developing module / plugins /app and custom coding, our team have expertise to provide you best ecommerce solution.
Responsive Online Store – Your website users will be easily enjoy the facility of a responsive website. Our team provide look pretty whatever be the device i.e., Desktop, tablet and mobile.
Control over SEO – Our developed online store gives complete freedom for controlling of SEO settings for your website administrative area. The website URL's are SEO optimized and helps products to be tagged efficiently.
Bootstrap Integration – We adapt advanced version of Bootstrap that facilitates to your shopping website visitor of sleek and intuitive store on any device.
Multi-Language -The ecommerce website i.e. is available in multi-language options. Our team have experience to deliver the multilingual (French, Spanish, Germany, English etc.) website for Maneto, WooCommerce & Shopify.
Didn't Work with core File Modification – We never work with core file of readymade ecommerce platform like Magneto and WooCommerce. It will help to upgrade the CMS version hassle free.
Support - If you wish that your website becomes live or even if you are incurring any issue with your online ecommerce features, then do ask for our help. We are ready to provide you with best of our support service.
Complete setup of your Ecommerce Platform - We, at Raghwendra Web Services, work upon the process of installation of your website right from the scratch to putting it across the internet in a live manner.
PSD Conversion - If there is any design that you wish to implement into your ecommerce platoform, then we have the right support service for you. We shall be happily taking note of the design and give you the best pricing quote.
Extension/Plugin/Apps Creation - If you insist on putting up a special feature in your online shopping website, then do talk to us. We shall happily create one for you.
Free Advice and More - Our free advice service is indeed a fantastic feature that we would like to incorporate in our list of offerings. If you are looking out to find one such feature and incorporate the same in your website, then do feel free to give us a call.
Our Aim is To Assist Brands in Growing and Prosperin
Are you having a big idea that you are desired to bring to the market quickly through a beautiful and user-friendly website?
Our team is always there to provide you assistance in achieving the results you require to serve your business with utmost profits, whether you are desired to start a project from scratch or you have the details of a project that is ready to go or you require assistance in finishing an existing project.
Ecommerce Web Development Services
Mobile Commerce
For the last few years, Mobile browsing and sales have enhanced. Because of this, our company takes extra care for ensuring that your eCommerce website is absolutely mobile responsive along with being optimized to take transactions and to sales through mobile devices.
Ecommerce Website Design
Raghwendra Web Services facilitate more than just eCommerce website development. We are also indulged in providing our clients eCommerce Web Design Services.
Our team of e-commerce experts is well-versed with experience in Online Sales Psychology and is also capable of serving you with an e-commerce website design that is aimed at converting more of your website visitors into paying customers.
When it comes to finding what will work best for you, our team of eCommerce website developers will listen to your requirements first and it will then facilitate you with the best solution to your requirements of web development.
Contact Us info@raghwendra.com or Call Us at +9193124 47399, +91 98910 61361
Customer Success Story
Growing Mart – A online Grocery Store in Meerut, India
"Our website was outdated, disappointing and needed an extensive renovation. RWS was the perfect partner to help us shape our website. It's been a pleasure working with them.
Harvinder, Co-Founder of Growing Mart