In the golden age of ecommerce, Our company are passionate about ecommerce website design and development services. Based in Delhi India, helping offline worldwide merchants to go online with their business. The ecommerce industry grows more difficult, your business must compete this speed of change to maintain growth. The new ecommerce platform and technology coming every day, it's difficult to choose or find the best solution for you. Please stop your reasoning. Take our experts guide that help you to choose with our suggested list of solutions and ecommerce platforms.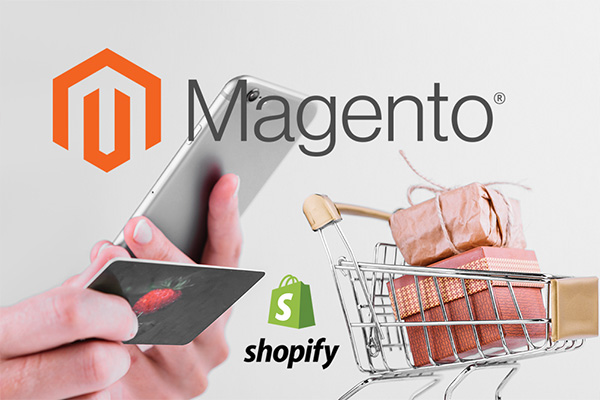 Framing the problem
In recent years, the top ecommerce marketplace (portal) achieved ecommerce supremacy in the B2C retail sector. Buyers are starting to buy from major market place for its easiness and better digital experience. After some year the B2B model will be also popular. 
What happens when your prime customers goes to B2B online marketplace before calling your sales representative?
Do you know about ecommerce? 
Ecommerce is known as electronic commerce and is a kind of platform where the task of buying and selling of products or services is performed over electronic systems like internet.
E commerce is also used when it comes to exchange data in order to facilitate financing and payment aspect of business transactions. It is effective and efficient way of communicating with an organization and way to conduct business.
What we offer for ecommerce solutions?
Raghwendra Web Services offer custom or open source based (Magento, WordPress, WooCommerce etc.) ecommerce solutions. We build good-looking responsive ecommerce websites for B2B and B2C.  Our team is committed to delivery robust, scalable, easy to use ecommerce solution for selling your products online. We develop custom websites and apps.
Let's create your good-looking, responsive, high-converting desktop and mobile ecommerce site. Since 2005, Raghwendra Web Services has developed many ecommerce design and development. We have own custom ecommerce solutions. Our ecommerce professional experts in creation of Magento (1 and 2), Shopify Plus, and BigCommerce Enterprise.
While you do your business, Let us handle the technologies. 
Beautiful theme development 
Ecommerce Store Setup on Shopify
E-commerce store migration 
App integration
App Development
Plugin setup and development
Responsive website development
Custom ecommerce website development
Open-source (Magento, Woocommerce) ecommerce website solution  
Multilingual Ecommerce
Multi-Currency
Social login with ecommerce website
Setup upselling and cross selling products
Creating multi-vendor website
Broad ecommerce website design and development services we offer:-
Custom ecommerce Development Services
Would you want to attract more customer and sell more, then you must have own identity, an easy user-interface and features that will engage more customers. 
Cookie cutter business websites built with ready-made theme or templates available on the marketplace will not make more business. You need a custom ecommerce website development services to build an online store that can stand out from the crowd. 
Cross-Device & Cross-Browser Solution:
80% of B2C buyers prefer to transactions online with mobile and tablets. We love develop cross-device ecommerce website solutions for best shopping experience. We build responsive, cross-browser & device (desktop, laptop, tablet and mobile) friendly website.
Our team also well know the Google AMP (Accelerated Mobile Pages) and able to create AMP website for best user experiences on mobile. 
Contact Us info@raghwendra.com or Call Us at +9193124 47399, +91 98910 61361
Ecommerce Solutions We offer on :-
As ecommerce website design services we offer affordable ecommerce software & business solution. Using Oscommerce, X-cart for developing ecommerce websites
Magneto ecommerce development
If you want to build a successful e-commerce website, Magento is without a doubt the platform to do it with. more...
Custom Ecommerce solutions
 We offer database driven B2B and B2C e-business/e-commerce solutions for small and large companies using LAMP technology. more...
Opencart solutions
Offering a variety of open cart services that is full setup, suppot, PSD to open cart theme conversion, extension creation, modify on coding level etc. more...
Oscommerce solutions
Our Oscommerce solutions are flexible, easy to use and open source development platform that are available at affordable cost. more...
X-cart development
Our X-cart development service relies on PHP based online universal ecommerce shopping cart software and is fast and easy to use. more...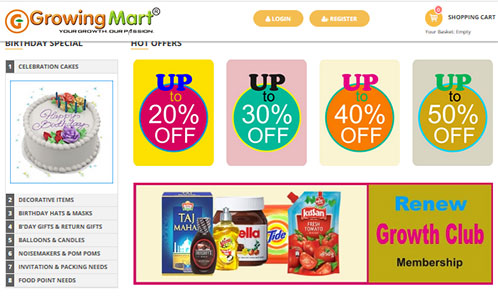 Customer Success Story
Growing Mart – A online Grocery Store in Meerut, India 
"Our website was outdated, disappointing and needed an extensive renovation. RWS was the perfect partner to help us shape our website. It's been a pleasure working with them. " 
Harvinder, Co-Founder of Growing Mart