Give your website, an oomph factor, by getting it designed from Raghwendra web services (a web designing company). Give your audience, a feel good factor and convert them into valued customers. By taking our website designing services, you will be maximizing your customer outreach. Since the design of the website will be so alluring, the customers are bound to come in huge numbers.
These days, responsive websites have become an in-thing. This means that such websites work on all devices like laptops, mobile phones, tablets etc. That's what we aim to offer to our customers. That your website is easily accessible on all devices becomes our first priority.
With Raghwendra Web services, your journey to a great and compelling website is minutes away. Let's have an overlook at the step-by-step process involved in delivering a fantastic and responsive website to our customers.
An overlook at the step-by-step process
Knowing the Client Requirements
The first thing we ensure before embarking on designing the website is to know the client requirements. Understanding your business, the kind of audience they are looking for and the end goal they wish to achieve becomes our first priority. We shall line up a meeting with you and get all the information beforehand.
Efforts involved in Research and Ideas
After making consultation with you, we shall make a thorough research of the industry and present you with the most unique ideas as a part of website designing process. We shall have a look at your competitors' websites to get an idea of the look and feel of their website thereby offering your website design an edge over others and keeping it in sync with the industry standards. All the research involved and the ideas put across will help us to get an enticing website designed which will be user-friendly.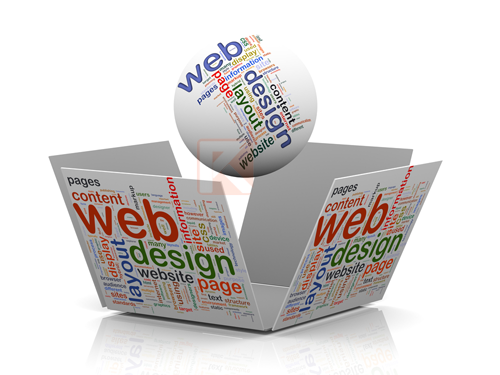 Working on Sitemap and Wireframe
After discussing the site's aesthetics, we do create sitemaps and wireframes with all the functional elements thereby offering you a sample of the website with easy navigational buttons to the users. This in turn will help accomplish best user experience and offering a good amount of success. In case, the client wants any changes to be made, then we shall do it without causing disturbance to the website.
Benefits of Hiring Raghwendra Web Services
Responsive Website : Your website will be compatible with all the devices. The website design will perfectly fit in every device, so as to lessen the burden of zooming in.
Content is easily readable : The content on the website is easily readable due to website compatibility on every device.
Savings on Time and Money : A huge amount of money and time will be saved as being a client, you do not have to design and maintain additional site for every device.
More adaptable to Technology : A responsive website will adapt to new technology and can be upgraded to latest trends in tech world.
Efforts to Improve : We continuously strive to improve your business by solving big hurdles coming in your way.
Look good and feel Good : Only professional looking websites are created by our team of experts. We design the websites in a way you want!
Professional web design services
As freelance web designer(s) we offer effective affordable web design solutions, banner design, logo design and website redesign.