We are expert in Magento, Wordpress, Joomla, Drupal & custom PHP website speed optimization service. Mobile & Desktop page speed optimization services are important for advance SEO. Contact us at +919312447399 to speak with an expert.
Website speed optimizer can help you to speed up and imporve your business or blogging website performance. When your potential customer tries to open your webpage and it takes ages to load, that costs you a genuine opportunity of conversion right away. May be, that is because the webpage has not been optimized for its speed! That is why you need the services of an expert website speed optimizer.
Only making a website does not complete your marketing goals, it requires you to optimize its web pages from every aspect. While it comes to optimization, we focus more on search engine optimization. That is fair enough- but what supports the outcome of SEO hugely is website speed optimization.
Do you know AMP pages should be less then 50KB or less? This is mandatory by core AMP requirements. Watch more about amp
Website speed optimization makes sure that a website functions smoothly by decreasing its loading time and optimizes the web pages and its resources automatically. This means, a speed optimization services can
Help you achieve maximum speed
Fix web page errors in the process
Decrease loading time substantially
Increase customer satisfaction
We have a team of skilled website speed optimizers who will upgrade your user experience by several degrees. Fast websites helps the business to acquire visitors and convert them into clients. Get a free quote
Speed of Mobile and Web is ranking signal for Google Searches and Ads
In 2010, the Google Search teams announced website speed would be a ranking factor for desktop searches. And in July 2018, Google said speed is now a ranking factor for mobile searches. If your website mobile pages takes over 3 seconds to load, then you may lost of your visitors.  
With the faster loading landing pages you will be get better ROI from Google Searches and Advertisement. Google Ads and Search teams said to optimize user-experience for your web or mobile to get better return on your investment. 
Looking for optimize your desktop and mobile website speed contact us.
Why is website speed optimization services required?
What do you think sells your product online? Of course, the quality and the utility of your product- but that's not all. The first thing that grabs attention is the overall user experience on your website. So, do everything in your power to create the best u-ex you can manage!
It just starts with opting for the right website optimization service. Pages which take longer time to load generally have a higher bounce rate. Automatically, the average time on those pages becomes lower. This situation may affect website traffic and conversion in a negative way. To avoid all these you must optimize your website for speed.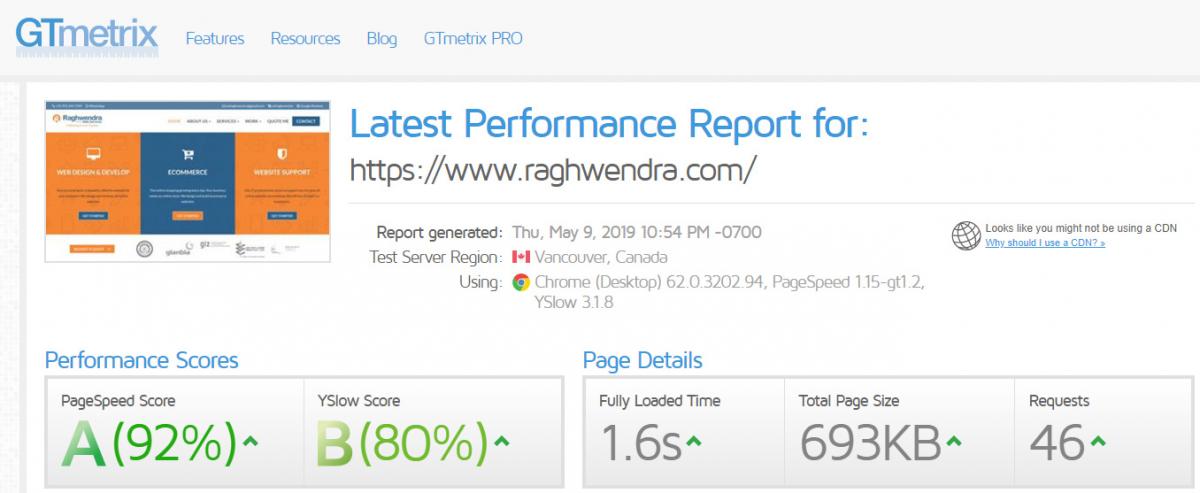 What are the advantages that a website speed optimizer offers?
The professional speed optimization service providers typically optimize websites created on WordPress and Joomla platforms. A webpage speed optimizer ensures:
Improved Google Website Ranking
The algorithm of popular search engines includes website performance as one of the factors. So, if your website is fast, it will rank higher in regard to SEO.
Generate Website Traffic and Increase Conversion
Any customer loves to surf through a fast website. A speed optimized website will make sure that the overall user experience is positive. This ensures higher traffic in the website and also increases the chances of sales.
Customer Satisfaction
When you give them what they want, they will be satisfied- that's what speed optimization does to you customers. It is really easy to convert and retain satisfied customers.
How website speed optimization work?
We offer the following stages of optimization to improve the page loading time for your website. The process includes:
Image Optimization
The file size of your image is reduced to make sure they load faster, yet the quality of the image is not compromised.
CSS Optimization
Optimizing the stylesheet
Minify resources
We minify your page resources by breaking themes and plug-ins
Compression
We take help from the server compression and ensure that all the resources you need are available to you.
Testimonials
"It was fantastic working with Raghwendra Web Services! I did not understand website speed optimization and they gave me the knowledge. Then they brushed my website with their magic and now- it has great performance, loads of traffic and sales is higher! They also do Google AMP for my website to open speedily on mobile and smart phones.!" - Miraj Silva  
westervillefamilydentist.com
"I had been struggling with the poor loading time with my website, especially because it is image heavy. I took Raghwendra website speed optimization & Google AMP services and things became better, substantially better. Thank you" - Priya Florence Shah  
naaree.com