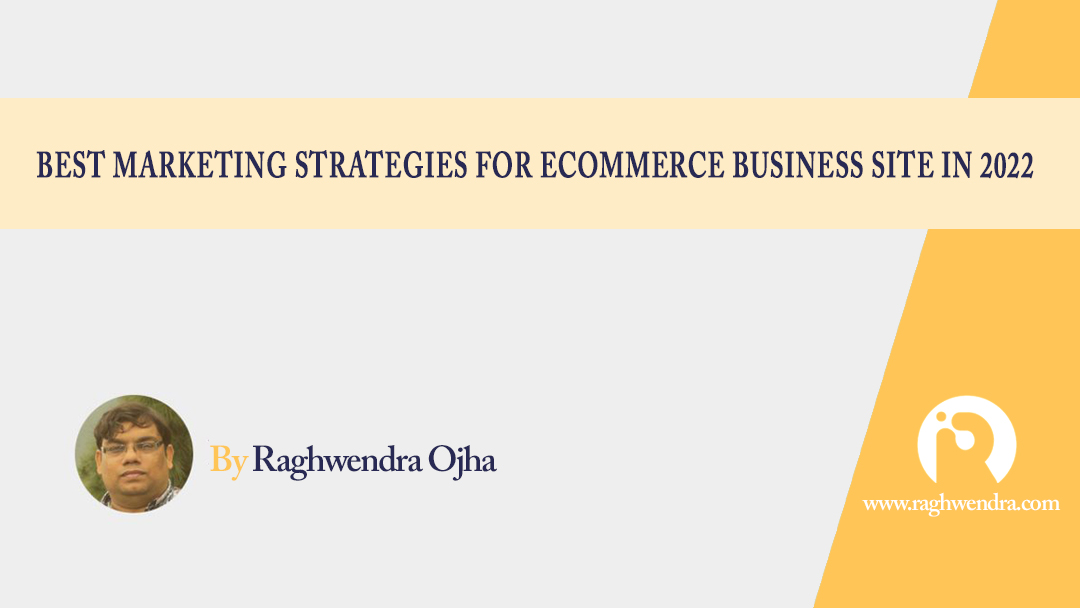 The Covid-19 pandemic has given an unusual hike to e-commerce online store and there are numerous businesses that have been compelled to go digital. It might be that you are new to selling in the world of the internet and you might also be asking yourself that whether you should do eCommerce marketing.
It might be a hard task for you to do one more strategic task among choosing an eCommerce platform, building your eCommerce website, and making efforts to keep your sales coming.
This article will let you know about the concept along with the best Ecommerce Marketing Strategy for 2022 to turn it into a brand.
What is Ecommerce Marketing Strategy?
Ecommerce Marketing is the process of driving potential traffic to your website, conversion of this traffic to sales, & making your brand visible to a huge number of audiences. Ecommerce marketing ideas are dynamic.
As the industry is evolving and audiences are changing, so you must also change your marketing strategy to achieve the best ROI rates. Selection of the right strategy and customizing it for bringing your desired results is like half the battle won.
Ecommerce Marketing is done for the following: 
To bring traffic to your e-commerce website
Places your company in front of your potential targeted audience
Make it easy to discover your website for those people who are looking for those products which sell
Converts visitors of the website into new purchasing customers
Reengagement of people who have already visited your website before to compel them to buy again
Stimulation of more regular and bigger orders
Marketing Strategy for Online Business
You can't make any sales in the online world without any Marketing Strategy for Online Business. It is just not enough to launch an e-commerce site. People should be able to discover you before spending money with you.
You should also remind them of your brand constantly more than this, so they would come back to you again and again and may generate revenue for you.
Here, you can find some effective marketing strategies for promoting your online store.
Create & utilize your email list
Enhance your organic social media presence
Optimize your e-commerce website for SEO
Create useful & effective content
Experiment with Google Ads
Advertisement on social media platforms
Partnership with complementary brands
Participation in online discussions and events
Take influencer marketing into consideration
Ecommerce Marketing Strategy of Online Sellers
It is the ultimate aim of a large number of businesses to enhance their online sales. Fortunately, there are a number of ways through which you can enhance your online sales. And, many of these you can implement right away.
Given below you can find the Ecommerce Marketing Strategy of Online Sellers which you can use to enhance your online sales performance.
Maintain honesty in your sales copy
Show off trust signals & customer reviews
Create a sense of urgency through special offers to limited-edition products
Offer a money-back guarantee
Reduce complications in the checkout process
Give as many modes of payments as you can
Investment in quality product images
Give an answer to every possible question
Offer as many free products as is possible
Marketing strategy for eCommerce startup
Marketing is the biggest part of your work when you are running an e-commerce store, and there is a direct impact on your bottom line. There is a requirement of a sustainable long-term Marketing Strategy for e-commerce startups, instead of short-term growth hacks. By keeping this thing in your mind, here are some startup marketing ideas to boost your eCommerce startup store.
Make use of contextual marketing campaigns
Promotion of user-generated content, i.e. reviews, ratings, photos, etc.
Build more partnerships and relationships
Creation of videos that make the customers aware of how to use products
Launch an affiliate marketing program
Launch your store on a number of platforms
Marketing strategy for Clothing Business
Once you have launched your clothing brand, the next biggest challenge in front of you is to market your clothing brand.
The best marketing strategy for the clothing business is to start promoting your clothing business through social media engagement and online marketing.
Here, you can take a closer look into how you can promote your clothing business and serve your customers with a better experience.
Creation of a loyalty program
Organize in-store events in a safe manner
Incorporation of social media into promotions
Create a YouTube channel
Support your local community
Online Shopping Marketing Strategy
For any business, success comes from a very complicated interaction of factors. Similarly, the success of an r-commerce website is dependent on numerous aspects. The Online Shopping Marketing Strategy is very necessary for promoting your products online.
Actual and perceived value related to sale price
Usability of website
Pleasant exploration and performance
Trust and security
Social media influence
Online marketing strategies
There is a requirement of effective e-commerce website marketing strategies with an enhancing number of users to stand out and be recognized, remembered, and trusted by new and loyal customers.