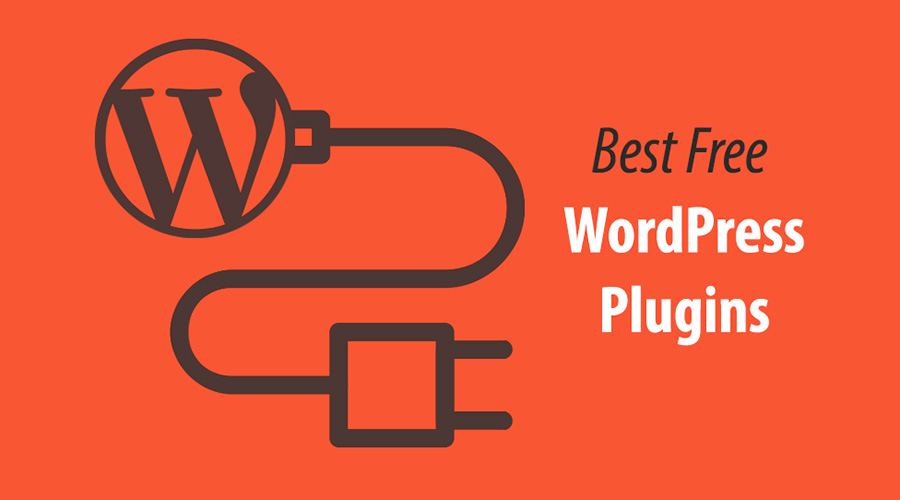 Today you can find a large number of best free WordPress plugins which can helpful for your different unique requirements.
Are you considering Customization of WordPress Plugin and theme to your website? Want to know how your site is increasing website traffic with using plugins?
As we know, WordPress  is a very popular CMS and around millions of websites using WordPress. The W3Techs survey shows that WordPress is used 39.7% in comparison of other CMS.
There are over 58,209 wordpress plugins available to customize and optimize your business website.
If you are looking for content, customer database or marketing, WordPress plugins can make the work quite easy for all.
Among those thousands of plugins it is complex to find best free WordPress plugins for your use.
So how would you choose best free plugins for your WordPress website?
To help you out, I shared the useful plugins that may best fit for your website. So, let's look at some of the best plugins that give better user experience and make it easy to manage websites.
Finding The Best Free WordPress Plugin for your different use
#1. Otter: Best Free WordPress Plugin for Readymade layout and templates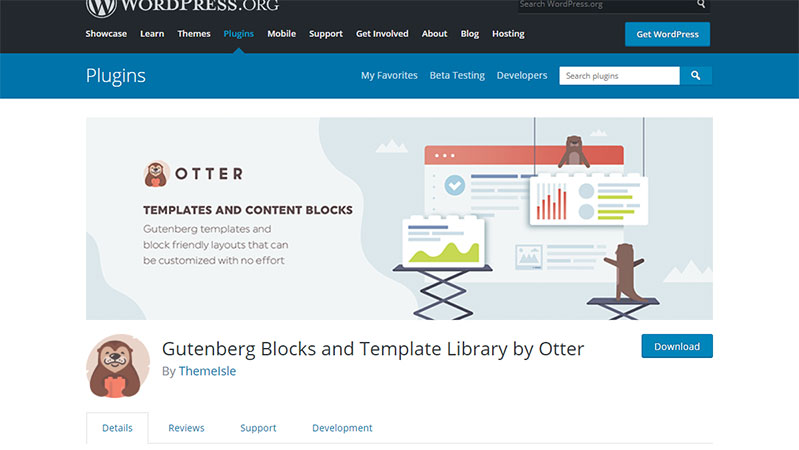 Otter is a lightweight plugin that helps to create impressive web pages with heading blocks. It allows creating section blocks in layout to increase readability and also looks appealing.
Major Features:
It is free.
Design Google Maps block easily
50+ Readymade Otter's layout and templates
Can write custom CSS on every block
Creating best visual experiences for mobile, tablet, or desktop.
#2. Autoptimize : Best Free WordPress Plugin for minify Styles and Scripts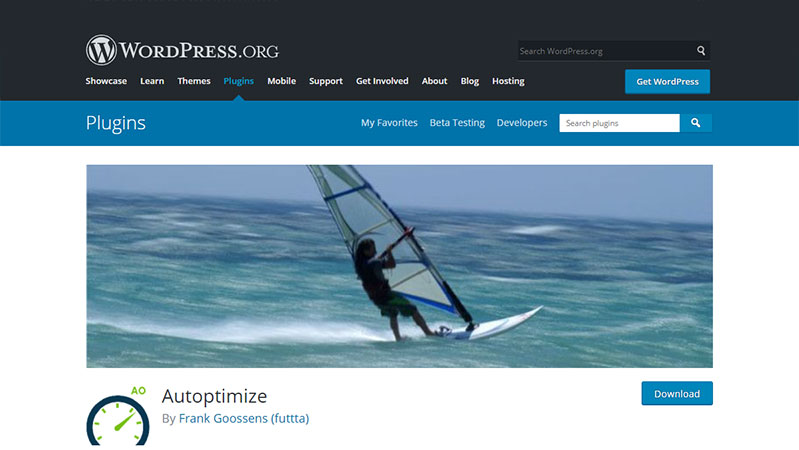 Autoptimize can optimize CSS, HTML and even JavaScript through minification and concatenation. This optimization helps to speed up the speed of loading the WordPress site. Autoptimize helps to use Google Fonts by defer JavaScript.
Major Features :
Best free WordPress Plugin to aggregate and minify website style(CSS) and script(JS)
Loading non-render blocking Google Fonts
Downloads : 1+ million
Easy to install and remove
4.7 Star Rated
#3. Optimole  :  Best Free WordPress  Plugin for Image optimization & Lazy Load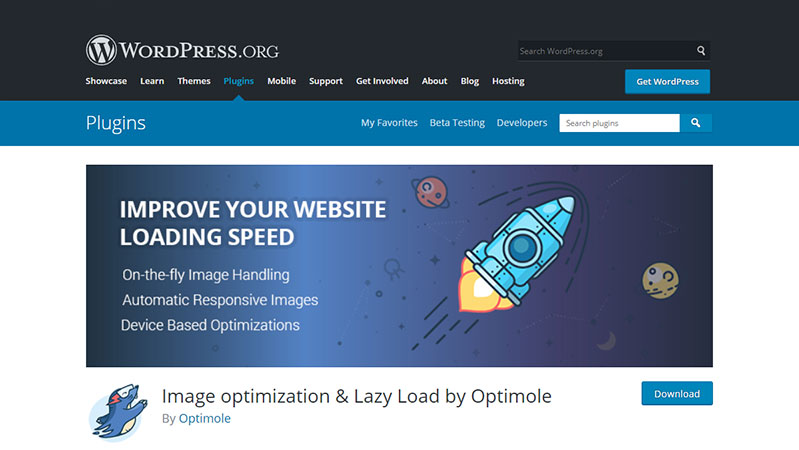 Optimole optimizes the graphics added to the WordPress pages and thus reduce the loading time of the site and improve the speed of website. It has an auto-detect system which helps to resize the image based on the screen size.
Major Features :
Minimize image size with same quality
An easy automated process, set and forget
Optimize all kind of image types (Jpeg, Gif etc.)
Serve both Retina and WebP images
Work with Elementor
Lazy load without using JavaScript (jQuery)
Free and Paid Version
#4. Table Press: Best free WordPress Plugin for Creating Tables in Post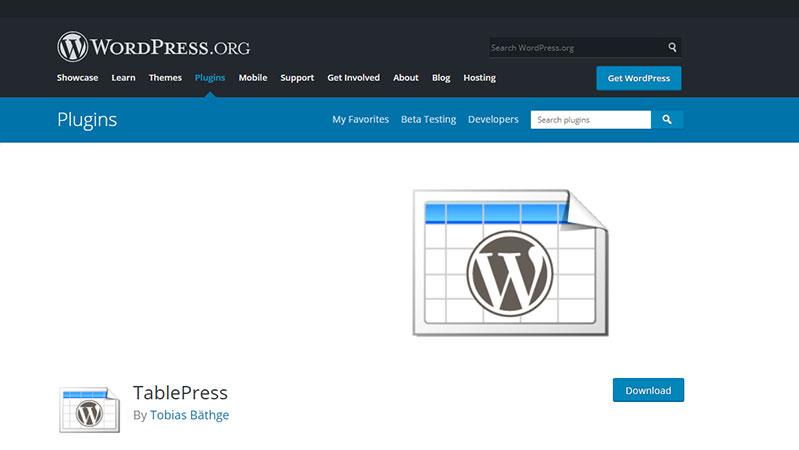 Table press makes it easy to handle tables in the WordPress site. It allows to add media to the table and makes it easy to import data from excel or Google sheets.
Major Features :
Insert tables in pages, post easily
Table data can be formula also
Imported and exported from/to CSV, Excel, HTML and jSon
Filtering, sorting, pagination with JavaScript library
#5. Pretty Links:  Best Free WordPress Plugin for Link Management, Branding, Tracking & Sharing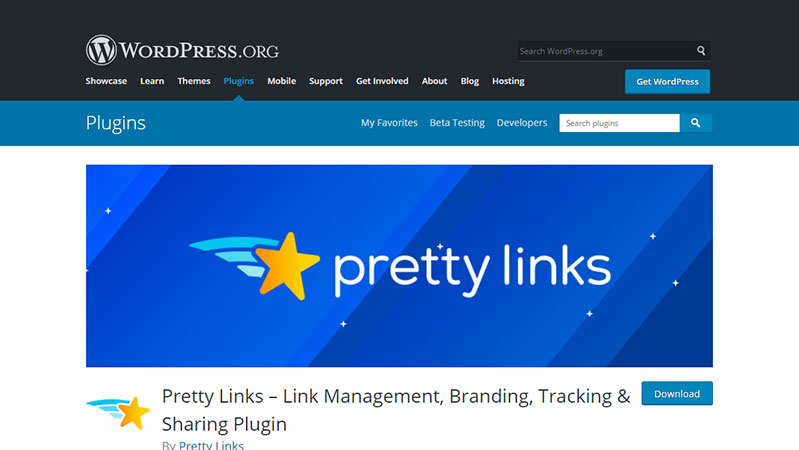 Pretty links shorten the links used in page with our domain name. It reports on the links that are clicked from other sites and can help increase the outreach.
Major Features :
Support clean and simple URL and generates  3-4 character random slugs
Tracking (On / Off) unique and number of clicks per link
Reporting  clicks [per day | date range | unique] via Chart
Hit details can be download in CSV format
Ability to create nofollow/noindex links
Support Temporary (302 or 307) or Permanent (301) redirects only
Free and Paid Version
#6. Mailchimp for WordPress:  Best free Plugin for Newsletter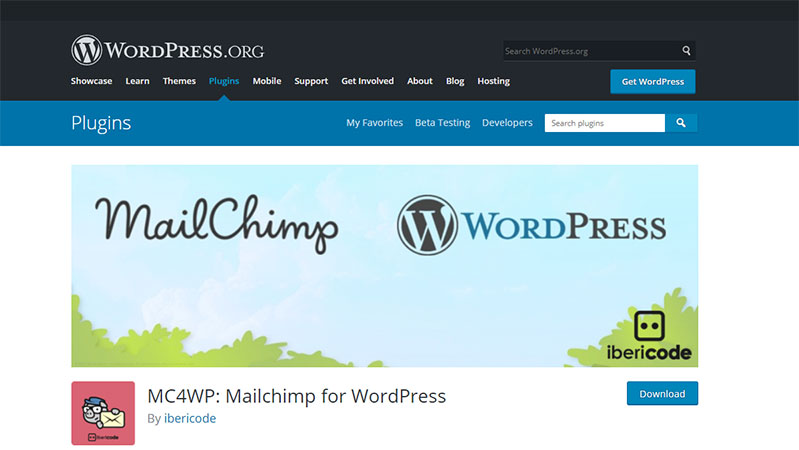 Mailchimp offers free email services for marketing. It is beneficial in email campaigns and managing the mailing list.
Major Features :
Ability to link with your Mailchimp account
Mobile and user friendly signup form
Integration with all major plugins like WooCommerce, Contact From 7, WpForms etc.
Free newsletter service till 2000 subscribers
Supporting multiple major language
Update Knowledge Base regularly
Active installation on 2+ million sites
5 stars rated
#7. Wordfence Security : Best Free WordPress Plugin for Firewall & Malware Scan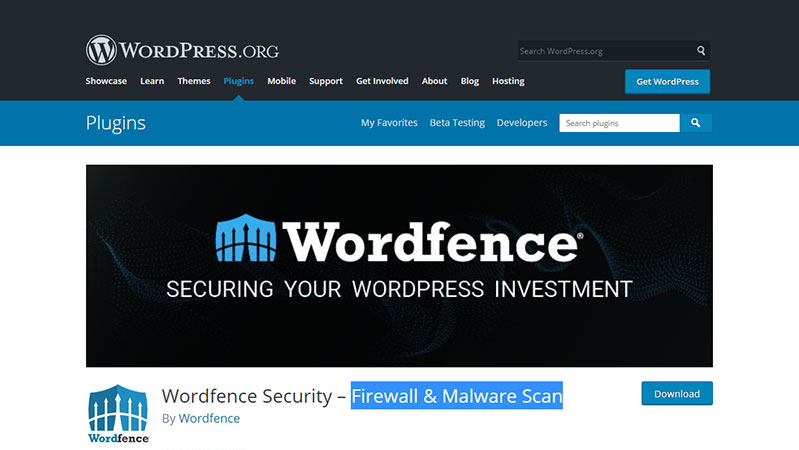 It is a most popular complete security package consisting of firewall, scanning malware and login hardening. So, using this plugin will make your WordPress site secure and safe.
Major Features :
The free feature of this plugin is blocking malicious traffic
Support limited login attempts
Save your website from brute force
Help to scan in spam, code injection, malware, bad URLs
#8. Enable Media Replace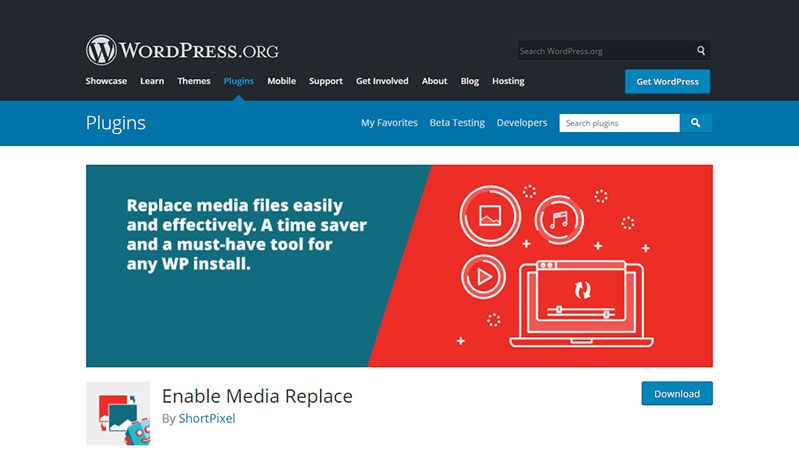 It helps to replace any existing media file with the new file name. There is no need to delete the existing file using this plugin.
Major Features :
Completely free WordPress Plugins to use.
Easy and save your time to upload/replace files in wordpress media library.
Fully compatible with other major image optimization and thumbnail generation plugins.
More than 400k installation
Start rating is 4.5
#9. Yoast SEO : Best free WordPresss plugin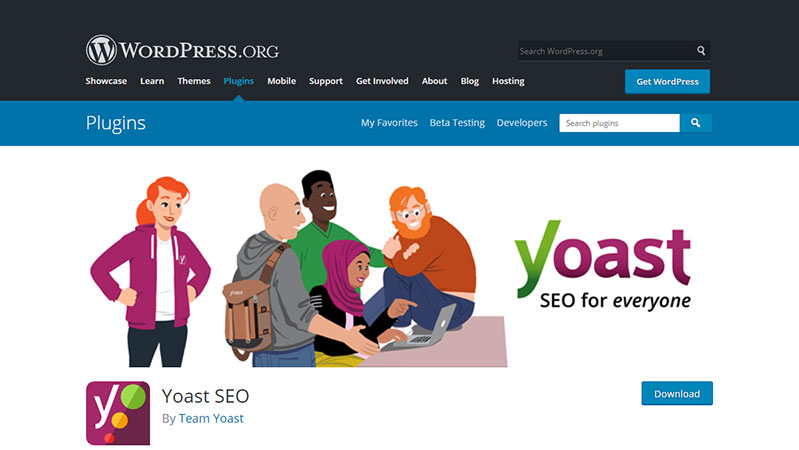 Yoast improves SEO by using titles and meta description used in the content. It is beneficial to increase the readability of the content. Using Yoast helps to create high standard SEO content that can easily get traffic.
Major Features :
Most popular and helpful WordPress plugin for SEO
It's free version is enough for medium level sites
Optimize all kind of image types (Jpeg, Gif etc.)
Help to rank high in search engines like Google, Bing etc.
Automatically improve technical SEO like canonical URLs and meta tags
Helping in schema and structure data content for better search engines response
5+ million active installation  of this plugin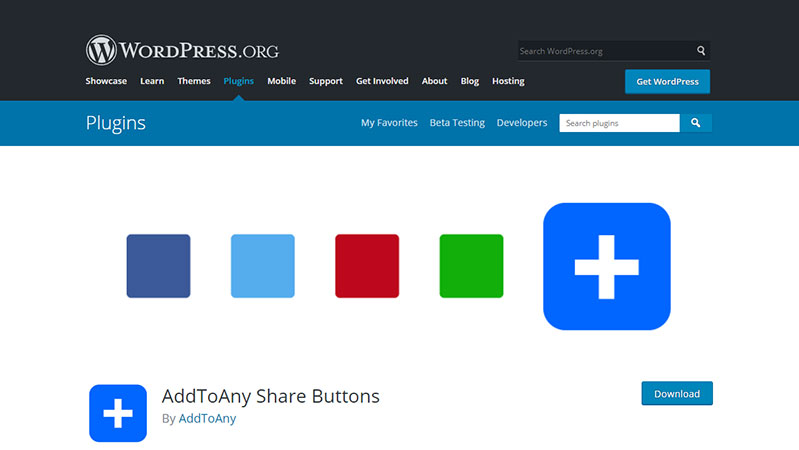 It makes it easy to share the post to any social media platform through a single click on the button. So, using this button will increase traffic and get good leads.
Major Features :
Popular and best free WordPress plugin for social sharing
Can be palace anywhere before or after content
It's nice features – Floating and counters share buttons
You can use your custom social share icon
Available short codes and programmatically insert into your theme
No login / signup / accounts required to manage
Support for social share button on  AMP (Accelerated Mobile Pages) pages
#11. Envira Gallery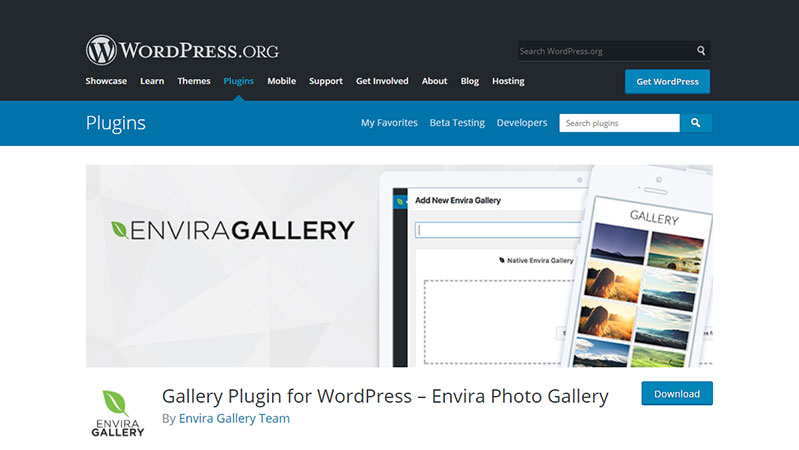 Images play an important role in the WordPress site, and so using Envira Gallery helps create beautiful looking galleries. It allows creating an attractive gallery where images get displayed at once.
Major Features :
Fast, easy and powerful best free WordPresss plugin for gallery
No need to hire wordpress developer for creating and managing your gallery
Drag and drop gallery builder – make it's easy
Support Guttenberg blocks
Beautiful WordPress templates for customize at your end
Image can be import from Adobe Lightroom, Dropbox and zip files
You can shift from NextGen gallery to Envira gallery in some simple clicks
#12. Updraft Plus WordPress Backup Plugins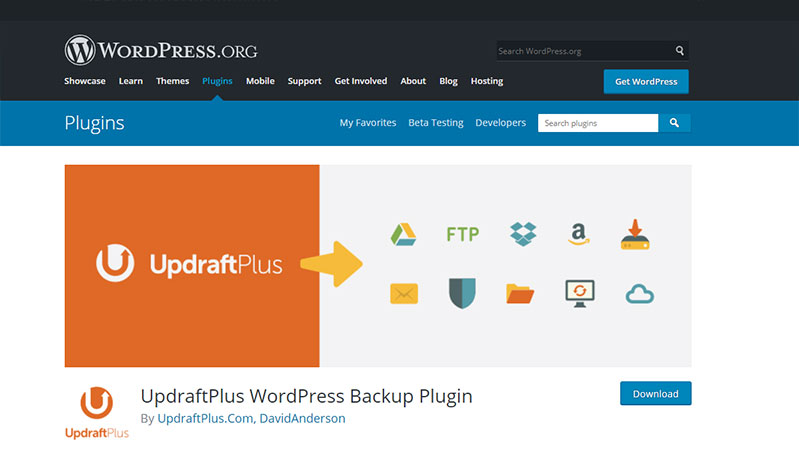 It is a free backup plugin for the WordPress site. Updraft plus allows the backup site just with a single click and allows it to move it to any preferred location like Dropbox. So, restore site both automatically and manually using this free plugin.
Major Features  of Updatedraft Plus plugin:
Keeps safe backup your WordPress files and database
You can keep your backup on cloud directly to Dropbox, Google Drive, Amazon S3 in free version of this plugins
Paid version help you to keep backup of Microsoft OneDrive, Microsoft Azure, Google Cloud Storage, SFTP etc.
Use fewer server resource
You can restore your WordPress website from your backup
3+ million active installation of this WordPress plugin
Free and Premium Version
#13. Google Analytics Dashboard Plugin for WordPress by MonsterInsights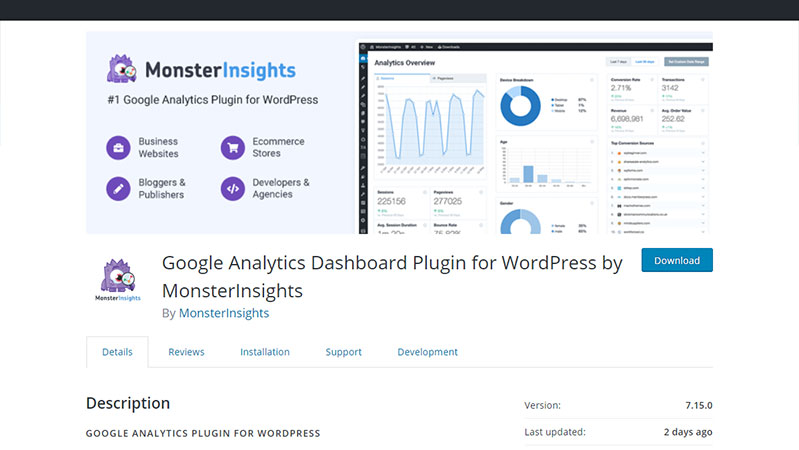 MonsterInsights will give a clear picture of how marketing is working for your site. It helps to view Google Analytics and also track visitor's actions. Using this plugin will show which links are clicked the most in your site and give detailed tracking information.
Major Features :
Hey guys, by using this plugin you will be able to get Google Analytics in your WordPress Dashboard, It is help for non-tech guys administrator.
More then 2 million sites installed this plugin
Google projected, Accelerated Mobile Pages (AMP) support mobile devices Google Analytics supporting tracking
One click WooCommerce Google Analytics integration with MonsterInsights'
Caution for beginners – It is only for self hosted WordPress sites therefore it is not work on WordPress.com
Free and Pro Version available
#14. Really Simple SSL : Best free WordPress plugin for SSL activation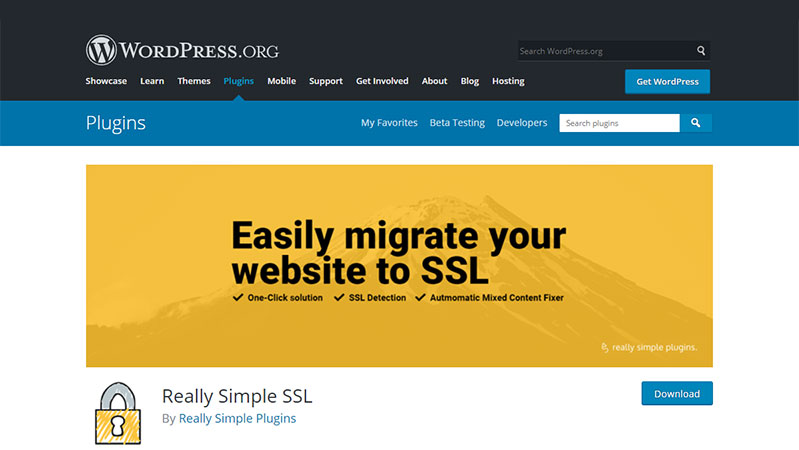 Security is an important concern, and so moving WordPress site to SSL is a must. Using Really Simple SSL also helps to upgrade the old URL and thus make migration a hassle-free process.
Major Features :
Best free WordPresss plugin for installing SSL on your website
Caution: For using this plugin you need to buy SSL certificate or your host allow free SSL.
More than 5 million sites using this plugin
It change your website URL from HTPP to HTTPS in MySQL database
Rated  5 star
#15. Revive Old Posts – Social Media Auto Post and Scheduling Plugin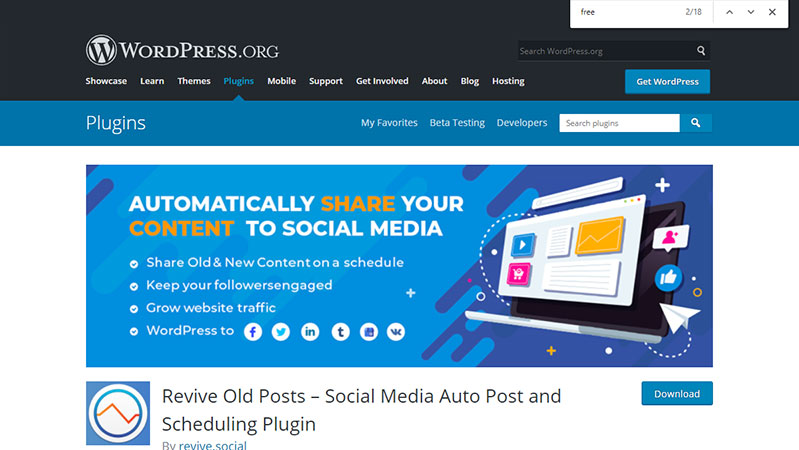 It helps to increase traffic through the social media platform. Using Revive, it is possible to schedule the time for sharing the post on social media. Also, it allows for adding attractive and catchy hashtags that will take users to the WordPress site.
Major Features :
Best free WordPresss  plugin for boosting your website traffic
Free to post on Facebook Page and Twitter
Automatically generating #hashtags for your post
Linkedin Profile and Page, Facebook Group , Tumber these all are aviable in pro version of plugin
#16. WooCommerce : Open Source Ecommerce Solution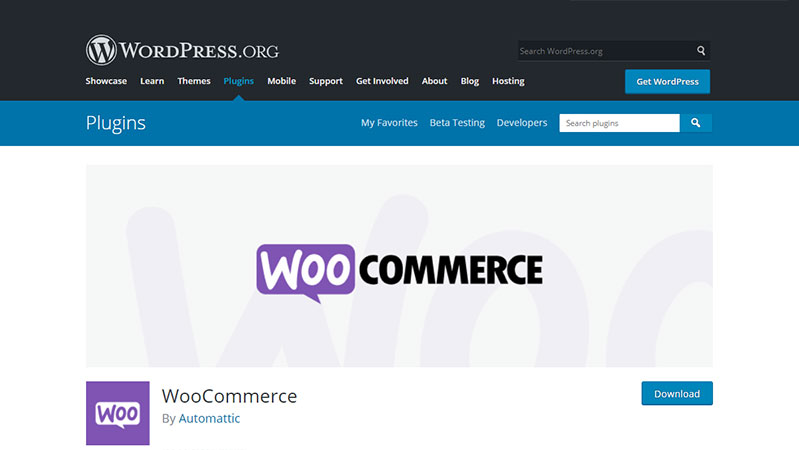 WooCommerce is a popular eCommerce plugin of wordpress that allows creating shopping site with the large number of products for your small or large business. It is possible to customize the store and also allow adding different kind of extensions that helps to increase features of your store.
Major Features :
Best free WordPress plugin for online store
More than 5 million installation
Able to create website for subscription, booking, membership etc.
Major payment gateway integrated with COD and bank transfer already with this plugin
Support major ecommerce features filter, product search, variants, bestselling products
Beautifully paid and free template for available for ecommerce store with WooCommerce WordPress Plugins
#17. Code Snippets:  GUI editor for PHP code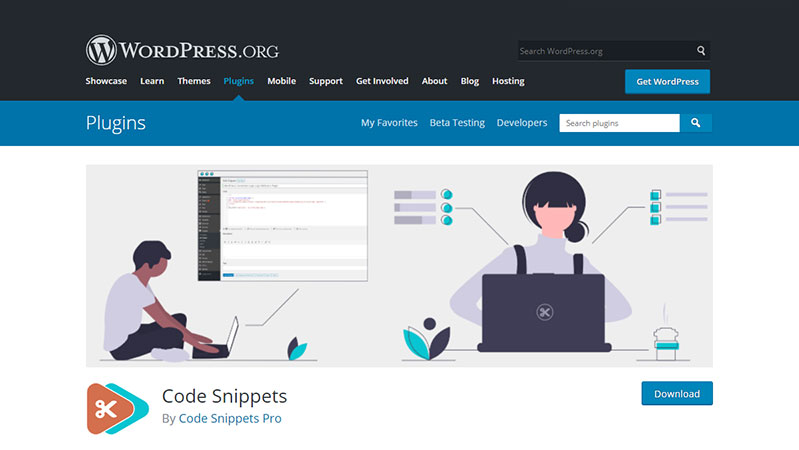 Code Snippets gives Interface where adding and activating snippets is very easy. You are free to add name and functionality to the snippet. It also categorizes snippets in different sections to manage it with ease.
Major Features :
Best free plugin for adding PHP code for your WordPress website
GUI based text code editor that help you to create PHP code from WordPress admin console
More than 4 million installation
No need to FTP it is easy to code from admin area
Support different language
If your site crashed for recover you have to open in safe mode
It stored in database, so no affect your theme change or WordPress upgrade
#18. Elementor Website Builder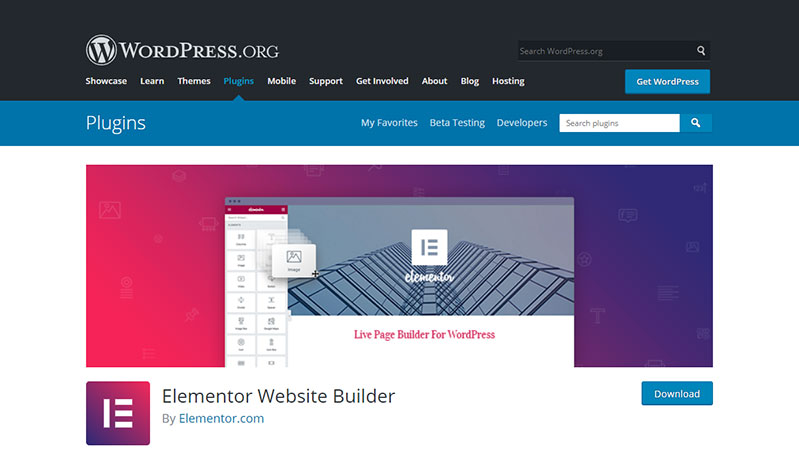 Elementor is the best FREE drag and drop features Website Builder for WordPress. Elementor is also compatible with Gutenberg and other WordPress plugins that are already used in the site
Major Features :
Best Free WordPress plugin for website builder
More than 5 million installation
You can create advance design features (even pixel-perfect) using drag and drop Editor
It is full open source.
100+ pre-designed template and block available
40+ free most useful widget i.e. Heading, Image,Text Editor, Video, Button, Image Box, Testimonials, Icon, Icon Box, Social Icons, Image Gallery, Image Carousel, Icon List, Counter, Progress Bar, Tabs, Accordion, Toggle, Star Rating, Alert, HTML, Shortcode, Menu Anchor, Read More, Sidebar, Google Maps, SoundCloud, Divider, Spacer, Columns and many more…
#19. Smush – Lazy Load Images, Optimize & Compress Images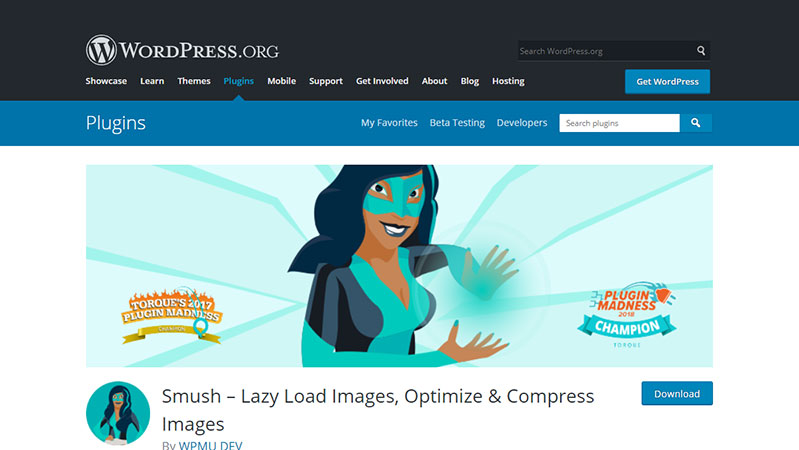 Smush (award-winning plugin) helps to optimize and compress the image to reduce the loading time of the image. It can compress 50 images just with a single click and detect images that re responsible for slowing down the site.
Major Features :
100% best free WordPress plugin  for optimise , resize and compress your WordPress website images
More than 1 million installation
Work with WordPress media library , so you can use with any theme or plugins
Major features – Bulk image optimization & compression without affecting image quality, Lazy Load, Gutenberg Block Integration etc.
Compatible with multisite
5 stars rated
#20. WPForms : Best free WordPress plugin  builder for Contact form builder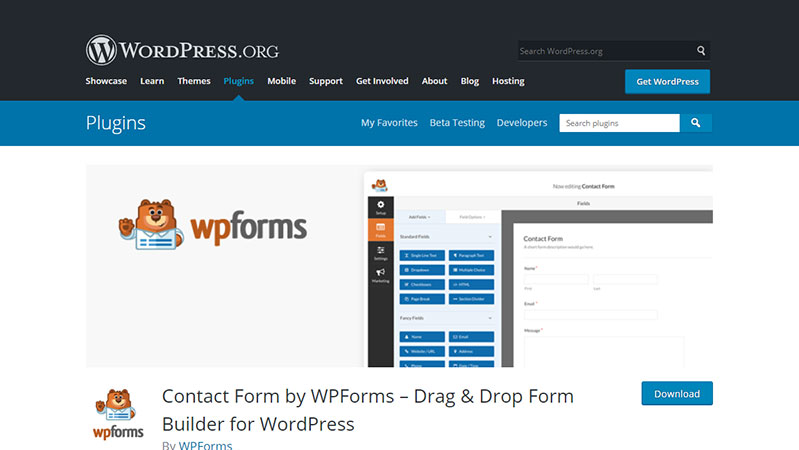 Contact forms are must for all the WordPress site as it helps to get customer details. WPForms creates user-friendly contact form using prebuilt templates. It also gives the option to customize the form, which will increase the conversion rate.
Major Features :
Simple and easy drag and drop from builder plugin
Without hiring a developer, create your own contact form
More than 4  million installation
100% mobile responsive that look good across all devices (mobile, tablet, laptop, and desktop)
Optimized web and server performance to speed up form for best SEO, marketing, and conversion.
100+ pre build WPForms form template so no need to customize your own
5 star rated
#21. Redirection : Best Free WordPress Plugin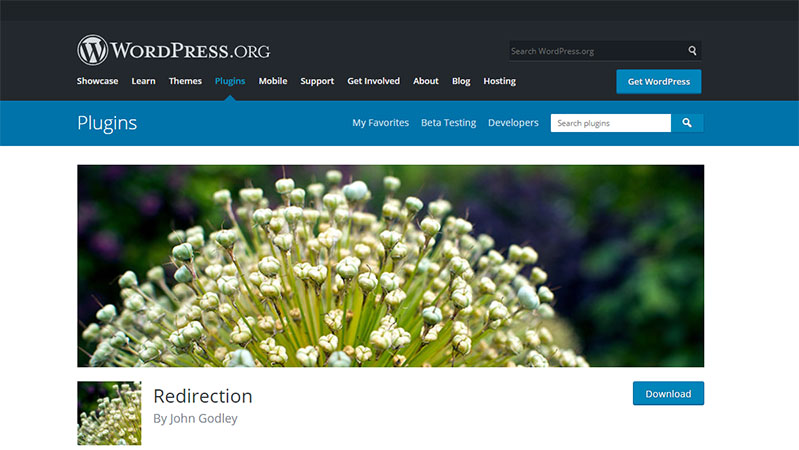 Error is inevitable, so using Redirection makes it easy to manage and track all the errors starting with 4xx. It allows to set up the redirection URL for all the individual page in case of error to avoid bad user experience.
Major Features :
10 years old free best WordPress plugin for redirection
Easy to manage 301 redirection and track 404 erros
Record hit count for each redirect
More than 1 million installation
Migrate from old permalink structure
Support SEO redirection
WordPress old slug redirection
It is completely free and there is no pro, premium version of this plugin.
4.3 stars rated
#22. Duplicator – WordPress Migration Plugin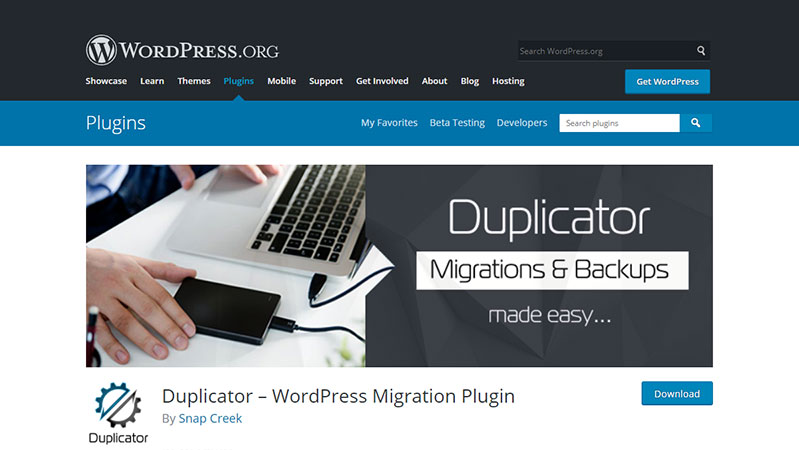 Suppose you are required to move WordPress site to a new host or make it live use Duplicator to simple down the process. It exports the complete site in two files that can easily be uploaded to a new location.
Major Features :
Best free WordPress plugin that migration with zero downtime
Easily move, migrate or clone WodPress website between domain or server
You can pull down WordPress live website to localhost for development
More than 1 million installation
Migration possible without import/export SQL or PHP
Free and premium  version available
4.9 star rated
#23. Smart Slider 3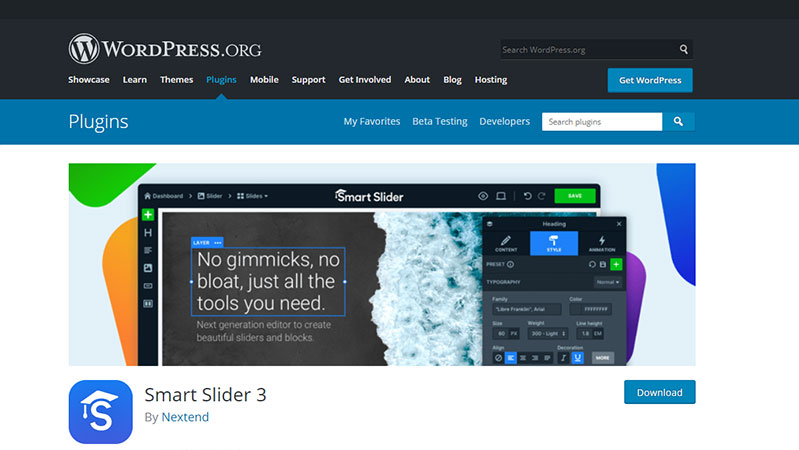 Smart Slider 3 come with beautiful templates that can easily be added to the live slider. This free plugin helps to display images and videos in an attractive manner that can impress visitors.
Major Features :
Layer based intuitive slider best free WordPress plugin
More than 700K installation
Fully responsive for mobile and all devices
Easily edited any heading, image, text, button and video
Several pre-made library already available with Smart Slider 3
4.9 star rated
#24. Broken Link Checker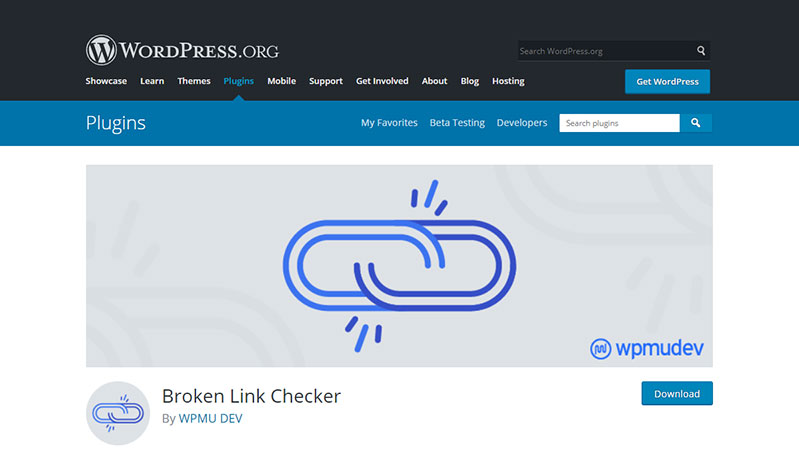 No one can know which links are broken in their site. So, using this plugin scans all these broken links no matter whether it is internal or external. So, it becomes easy to change the broken links with new links.
Major Features :
Best free WordPress plugin to fix bad links that improve your website SEO
Monitor internal and external broken link for your website
Detect links (post, pages, images) that is not working for your website
More than 700K installation
Edit links from plugin , no manual edit needed from each post
#25. W3 Total Cache : Best free WordPress plugin for speed up your website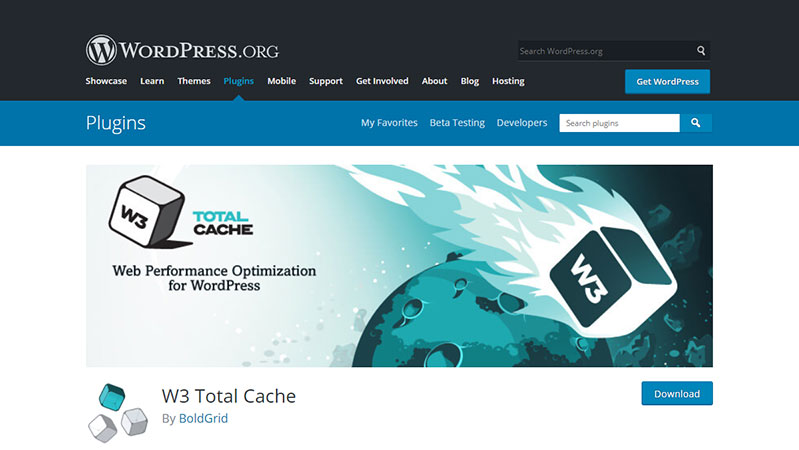 W3 Total Cache reduces the loading time of your website by caching the dynamically generates pages of the site. Thus it reduces the load on servers, and users can get speedy browsing experience. The reduced loading time can prove very helpful while using on conversions.
Major Features :
Caching your website pages that help around 10x  improvement in overall website performance
Helpful in speed up and improve search engine ranking for your website
Enable lazy loader for faster loading website pages
More than 1 million installation
4.4 rated
#26. Ninja Forms Contact Form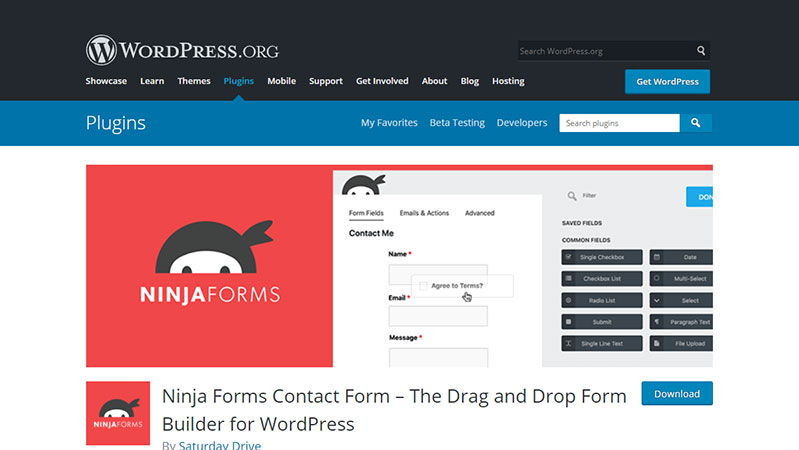 Ninja Forms helps to create interactive contact with drag and drop form builder. It also has premium extensions that can help to create a more functional contact form for the site. So, using it, you won't feel limited while creating a contact form. Core Ninja Forms is 100%
Major Features :
User friendly best free WordPress Plugin to create forms.
It is drag and drop form builder by which you can create complex forms in minutes.
Can create unlimited form and submission in free version.
For each from Email notification can customize.
Google reCaptcha or Akismet can use on form for spam protection.
27+ field types Available in free version.
The plugin is completely responsive, SEO and mobile friendly.
More than 1 million installation
4.4 Rated
#27. All In One WP Security & Firewall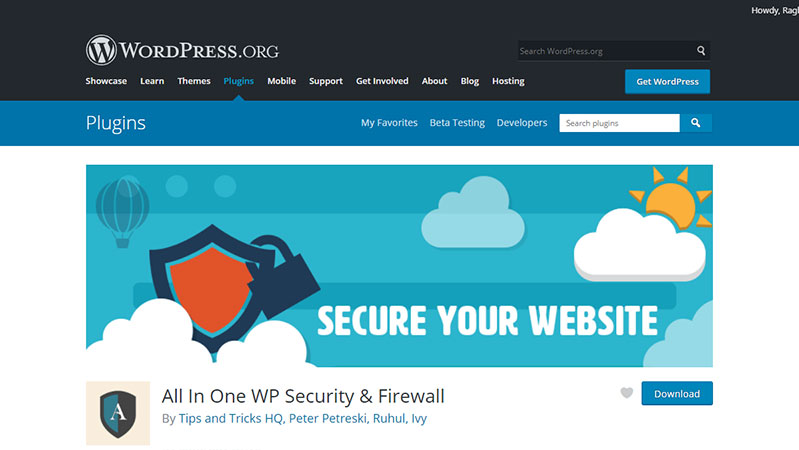 This plugin adds additional security and firewall to your site. All In One WP Security & Firewall reduces security risk (vulnerabilities) and enforcing the newest recommendation of WordPress safety practices and techniques.
Major Features :
100%  best free WordPress plugin to more safe and secure your website
It helps to secure user accounts, user login, user registration, database and file stystem.
Backup of wp-config.php and .htaccess file. In case of broken  you can restore it later in case of broken functionality.
More than 900K million installation
It doesn't slow down your site.
User can be ban via specifying IP range / user agents.
Support major ecommerce features filter, product search, variants, bestselling products,
4.8 star rated
#28. Google Authenticator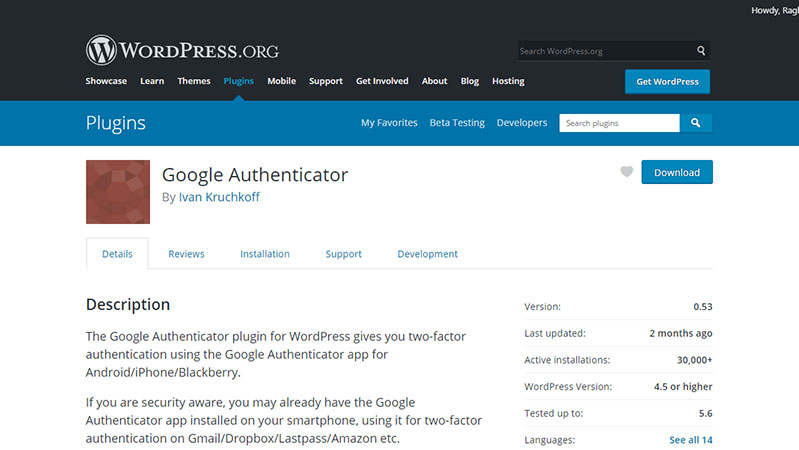 It gives two-factor authenticator using mobile apps. For every user, it is possible to set the Authentication factor, and this maintains confidentiality. Google Authenticator also allows adding the password to enhance security.
Major Features :
It is free WordPress plugin two-factor authenticator(2FA) for apps.
If you would like to create Android/iPhone apps for WordPress then this plugin can help you to enable two-step verification.
It is multiple language.
More than 30K installation
Easy to scan QR code for authentications.
4.3 star rated
#29. Akismet Spam Protection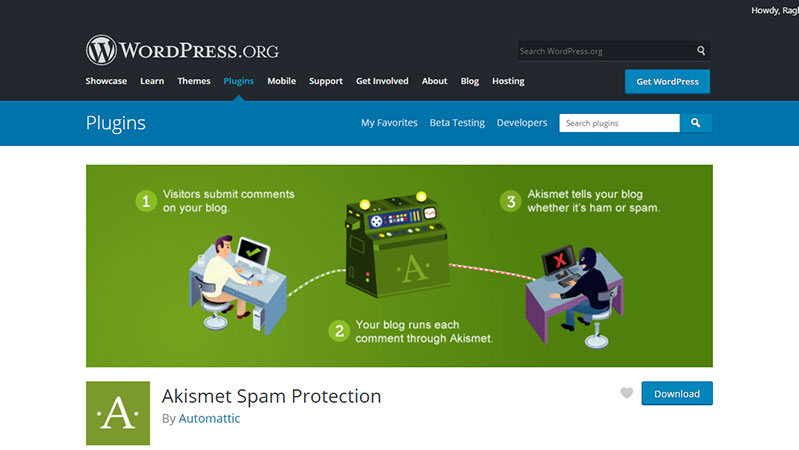 It detects spam comments and contact form submission in the WordPress blog database. Moderators are not required to waste the time of spam comments of the licit users.
Major Features :
Excellent for personal use, best free WordPress plugin for spam filter from user comments.
Helpful to save moderator time to know spam comments.
Easy to track moderator and Akismet spammed or not spam comments.
More than 5 million installation.
4.7 stars rated.
#30. Advanced Custom Fields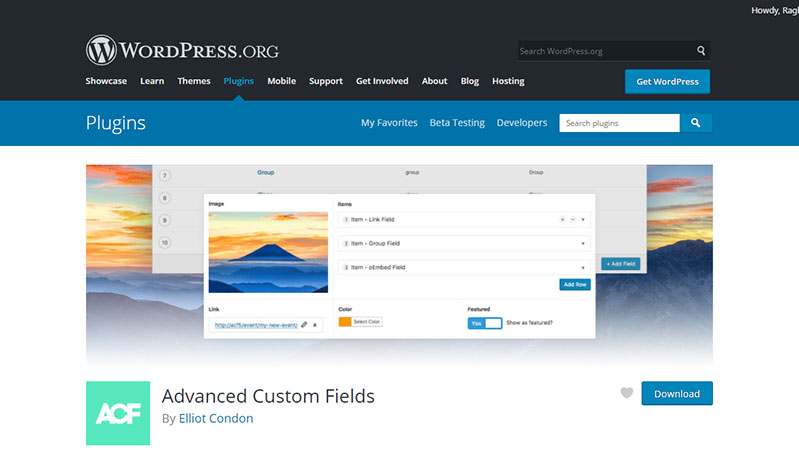 Using this plugin get complete access to edit and customize fields in the WordPress edit page. In some click of buttons would allow adding extra content fields in WordPress modify page or post.
Major Features :
Best free WordPress plugin for adding extra content fields on WordPress modify screen.
30+ field types available in  Advanced Custom Fields WordPress Plugins
More than 1 million installations.
Support forum community available for get more help.
4.9 stars rated.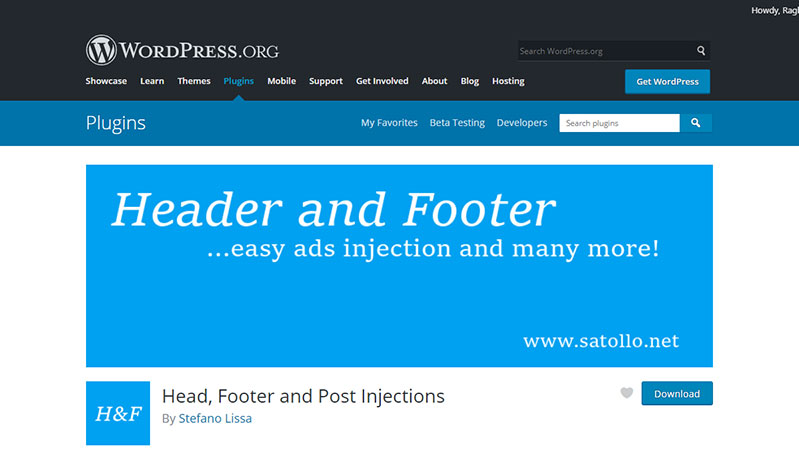 This plugin gives facility to add your code in header and footer of your plugin. There is no need to install multiple plugin like Facebook Pixel, Google analytics, Custom tracking code, Goggle webmaster/Alexa/Bing etc. for adding tag code only. Header and Footer plugin helps you to add theme independent any code in header and footer area of your wordpress website. The footer code is added before body closing tag.
Major Features :
Best free WordPress plugin for adding code in header, footer and anywhere in post.
Facilities to add your code after body tag, middle of the post, or everywhere in your theme.
Shortcodes and native PHP code enabled.
You can add specific code in your AMP pages also.
More than 300K million installation.
4.9 stars rated.
These are some of the best free WordPress plugins that are very popular, and hope you might also find it useful. These plugins are beneficial for all types of sites and select the one appropriate for the website.