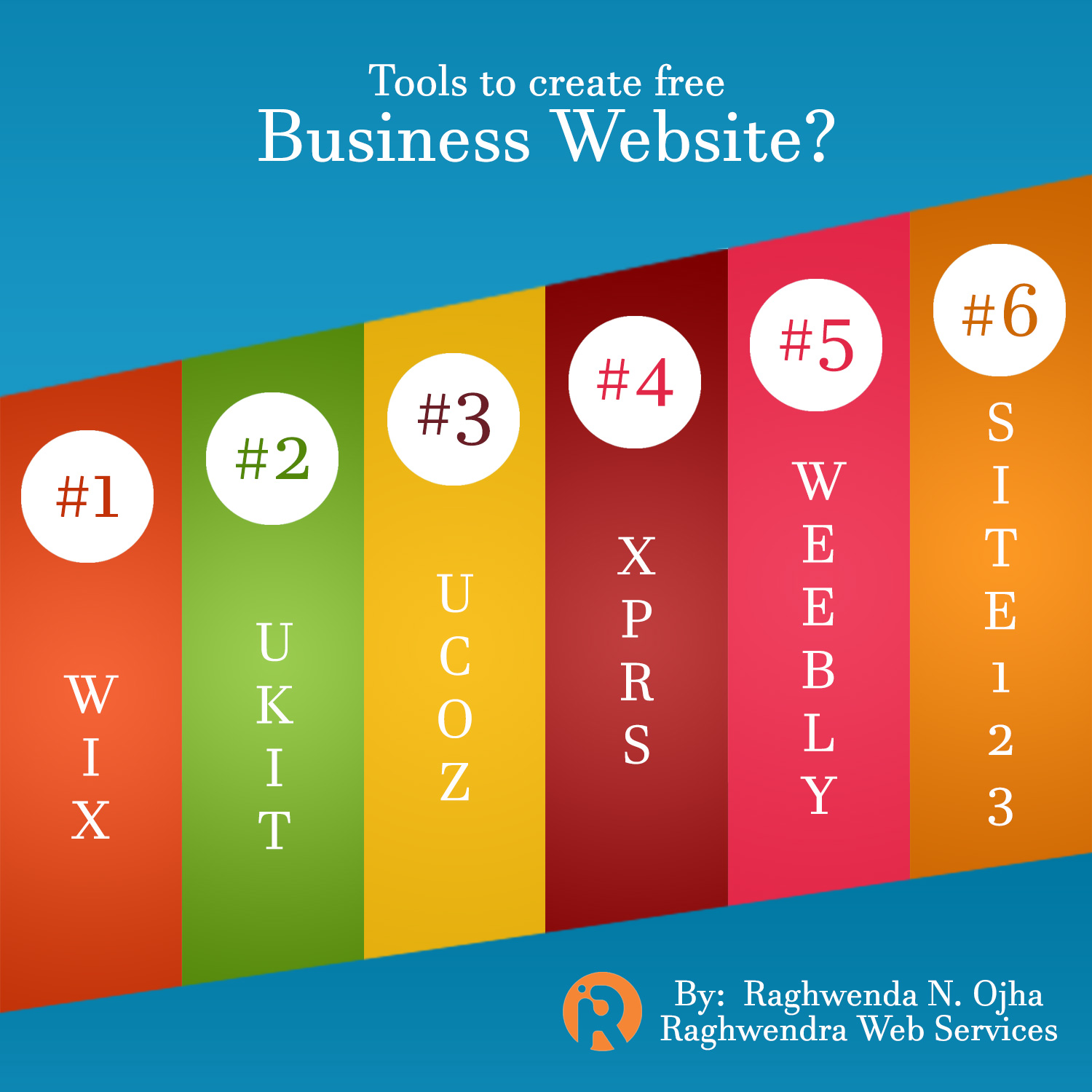 How to create a free website for business? For getting correct answer for this query, you no need to gain knowledge from anywhere. Here everything is mentioned which will guide you to choose the best one.
There are some web based online application and tools which will help you to create a beautiful and functional free business website. But you need to have a free website with space on the internet. You can make it as a blog, e-commerce business, and much more.
There are so many website creation applications. It becomes difficult to choose the best one. There is some free website builder which are following below:
#1 Wix:
Wix is a big website builder which offers a free plan. In this major role played by ADI or Artificial Design Intelligence. Because of this website becomes very simple and user-friendly. This is perfect for the beginners and attractive templates are also provided.
Features:
In this tweaking design is also possible through the full Wix editor. You can get your website the way you want.
It is very powerful and well polished. It also provides excellent customer support and powerful blogging.
# 2uKit
uKit is user-friendly website builder. It has different web design element toolbar which contains images, pop-up windows, separators, sliders, titles, and also content blocks. For non-technical business people, it is the suitable one.
Features:
It is flexible in nature, 70% of work completes by itself. It also provides frequent updates.
It always provides a decent result. An even non-technical person can use it.
Through this, you can change designs of the background, color, editing, pages alignment according to your requirement.
#3 uCoz
uCoz is a free website builder with the content management system. With CMS it can build a secured and featured website. The website can be anything like online shopping platform, blog, webforum, etc. it even works excellent with non-techies web designers.
Features:
It is a unique site. Compare to Wix and Weebly it is more user-friendly.
Starting you may feel little complicated but after understanding, it is the most smart and flexible platform ever.
It is easy to use.
#4 Xprs
Xprs will help you to make your website more functional and professional. It is best for a photographer, fashion, design, musician, hotels, restaurants, etc. types of websites.
Features:
Eye-Catching Templates: It offers 70 professional looking templets which you can use to create your website. You can get blank templets too. Where you can apply your own idea.
They have pre-populated templets through that you can publish your templets fast.
In this, insert section on the webpage is very easy.
#5 Weebly
Weebly is easy to use. Mainly it is used for an e-commerce website, integrated marketing, etc. It mainly suits for small business owner's website.
Features:
Blog: It is good for blogging. Easy to create a post by drag and drop elements. View 15 blogging platform.
E-commerce: It got very good success after building e-commerce site.
iOS& Android Apps: It is available in iPhone, iPad, Android and also Apple Watch apps.
#6 Site 123
It provides an actual professional look to the website. Professional can start their website by providing the blank document. It helps you to provide correct coding, design, put the item in the correct place, etc.
Features:
It built amazing code and through that, it will give a great SEO result.
It makes your website look good in all types of devices. Such as desktops, tablets and also in phones.
Through this, you can edit your website layout, set different types of menus and much more.
You can make your website in all languages.
These all are the free websites which all are easy to use and everyone can access it easily.
Are you looking for expert to create website using above platform? Please Contact us