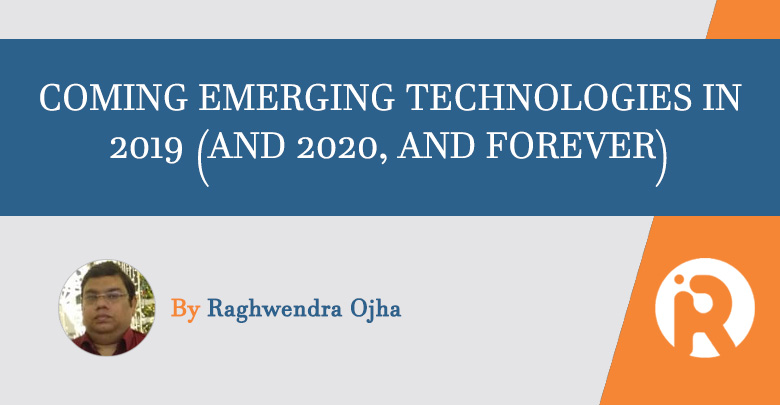 The development of technology is going to be change regularly. There will be bunch of technologies in coming year 2019, 2020, decades and forever. I share an infographics for 30 emerging technologies that effect our life, community and the marketplace.

You may find best possible ideas within these technology to boost your knowledge, business, easy to use the technology etc. These technologies will be help you in grow your IT business at large scale and worldwide.
Today ideas and technology innovates tomorrow technology development.
The list of technologies as below:
Artificial Intelligence
Internet Of Things
Mobile/Social Internet
Blockchain
Big Data
Automation
Robots
Immersive Media
Mobile Technologies
Cloud Computing
3D Printing
CX
Energy Tech
Cyber security
Voice Assistants
Nanotechnology
Collaborative Tech
Health Tech
Human-Computer Interaction
Geo-Spatial
Advanced Materials
New Touch Interfaces
Wireless Power
Clean Tech
Quantum Computing
Smart Cities
Edge/Computing
Faster, Better Internet
Proximity Tech
New Screens