The Rail Budget 2015 is quite fondly making waves throughout the country. The budget announced by Honorable Railway Minister Suresh Prabhu has put focus on several thrust areas. The special emphasis on no fare hike has brought relief to the daily passengers who cannot afford to shell out much on fare. It is actually a gift from Railways to the people of India.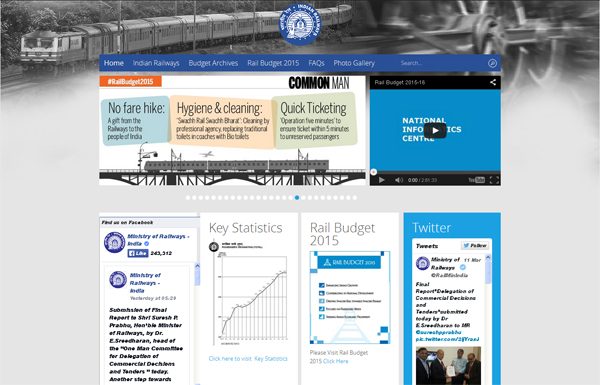 Some of the major objectives of Railway Budget include:-
Beautifying the quality of life in journeys via provision of online booking of retiring rooms and wheelchairs on select stations.
Station Redevelopment is another issue that needs to be addressed and that's why the budget offers an open bid to the interested parties for station redevelopment.
To ensure safety of passengers in Railways, the budget has put forward the strategy of train protection warning system and train collision avoidance system to be installed on selected routes.
Quick ticketing, a new add on in the budget will ensure issuing tickets to unreserved passengers within 5 minutes.
Taking the initiative of Swachch Bharat Abhiyan to the next level, the budget focuses on replacement of traditional toilets with Bio Toilets.
Women's security is a major concern and that's why the budget emphasizes on the provision of CCTV cameras in ladies coaches on suburban trains.
Technology that we Use
The technology used while developing the website of Indian Railways is none other than Joomla which is considered as the most powerful open source content management system. Not only Joomla is easy to manage but is even reliable and comes at a price which is quite affordable. As a reputed freelance Joomla developer, our portfolio itself speaks a lot about our working style and that's the reason why we have been selected to develop the website of Indian Railways. It is a great honor for us to work on a project like this. Being a Joomla development company, we know that this CMS helps manage the content including text, photos, music and documents in a rather efficient manner. The custom extensions meet the requirements to manage the work flow in quite an easy manner. Thus the so many benefits of Joomla have made us use it in developing this website.