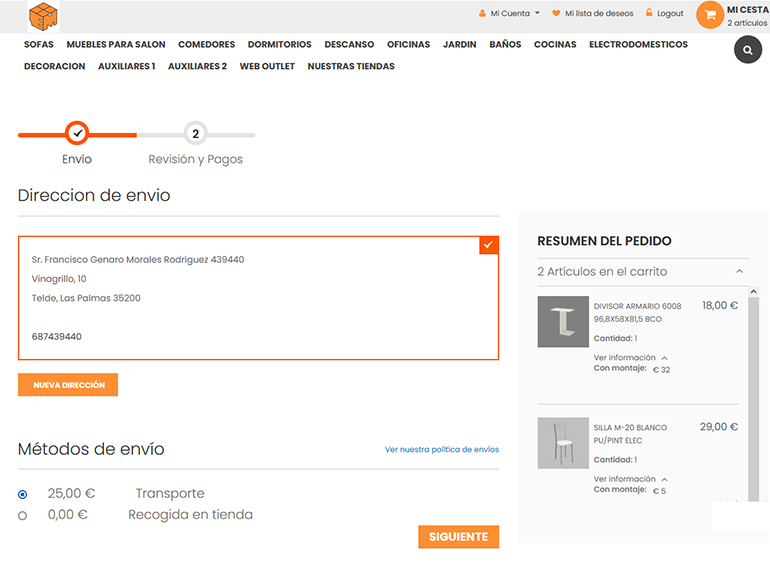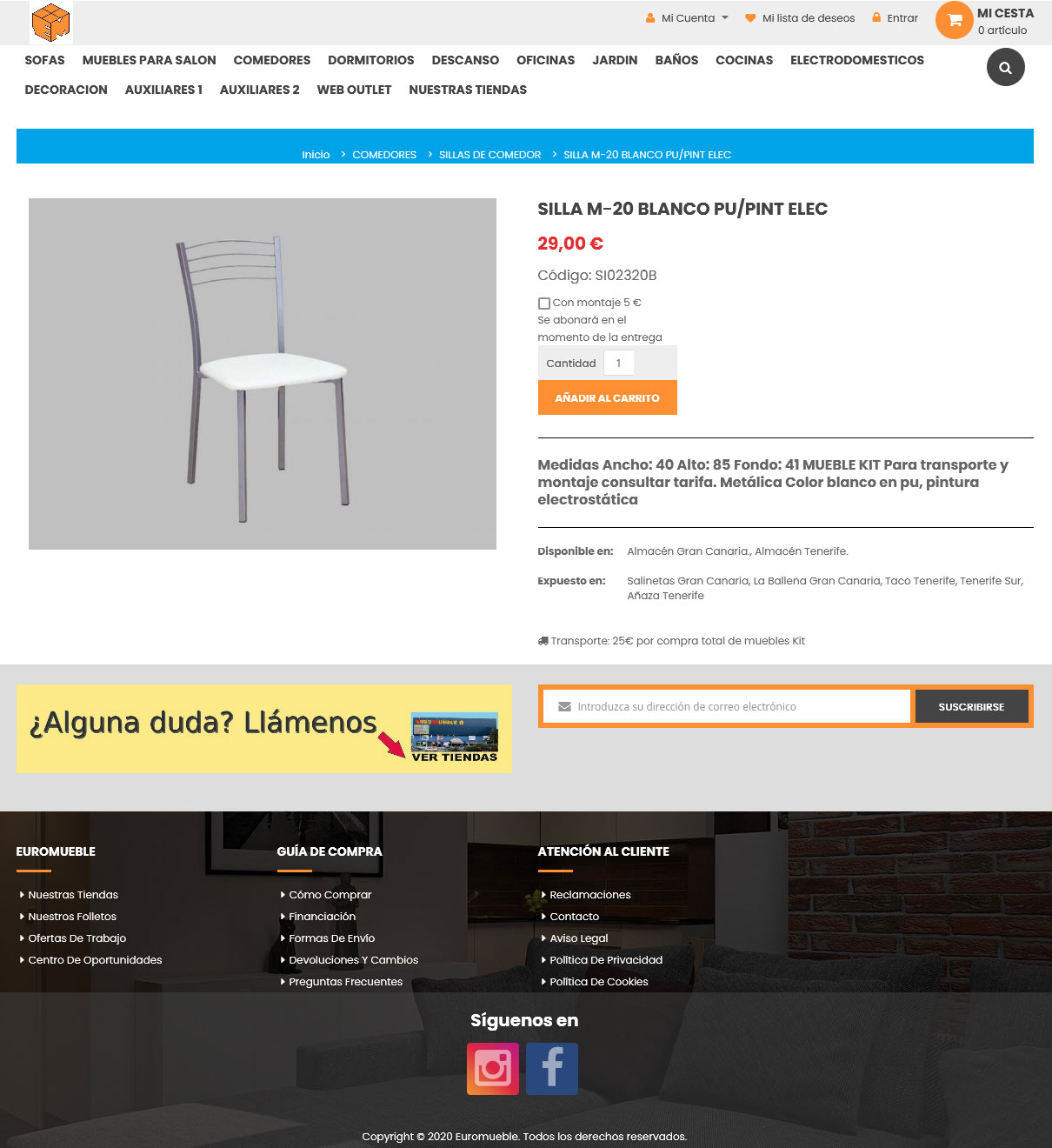 The client is come with our GET FREE QUOTE web page to hire us as Magento 2 extension development services. His first requirement is to develop a custom Magento 2 extension for shipping methods for their online shop. The client is based in Gran Canaria Island, Spain(Europe) and his Magento 2 portal is on Spanish languages.
 

The client Magento 2 store has 3 major categories i.e., Normal furniture's, Kit furniture's and Home Appliances and he wants to take shipping cost different for each category depends on order value in these categories. He also wants, if online store customer wants to pay for transport, assemble or pick it up by himself.

The division of shipping module cost is as below: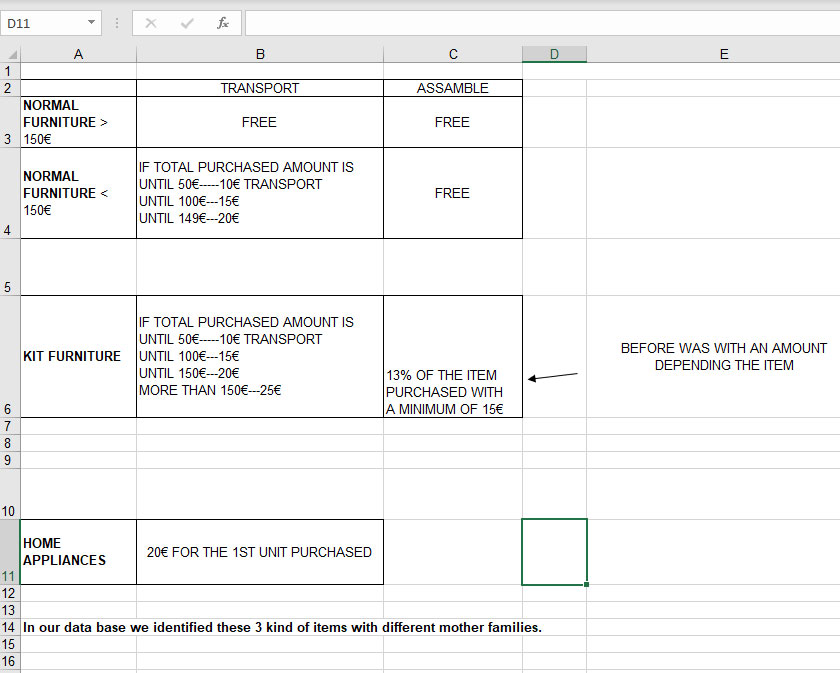 We created a custom shipping Magento 2 extension that facilitate customer to choose shipping and transport on the checkout pages.
For assemble cost we added an option on each product "With assembly € xx to be paid at the time of delivery" to choose the customer.

We smartly understood client's Magento 2 module development requirements and delivery the required extensions. Our company provide Magento extensions development services USA, UK, India and Worldwide.

We also developed and tweaking with the home page layout, header & footer layout with couple of categories pages.
Client's Said about our Magneto 2 development servieces as below: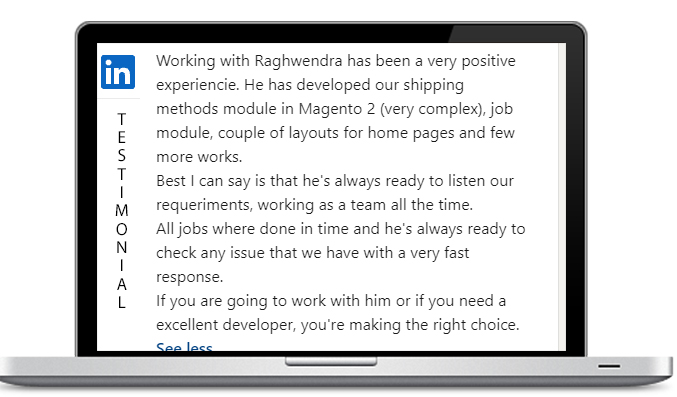 https://euromueble.es/