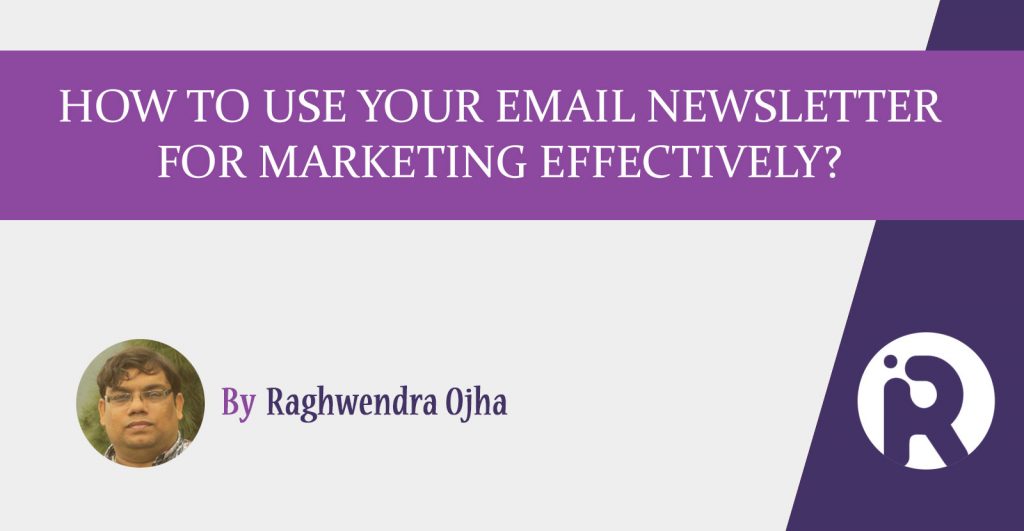 The email newsletter is one of email which is mainly use for an email marketing campaign. Its work is to provide news and updates so that your business audience get an update. It helps to attract new customers and sale will increase automatically.
There are many content ideas for email newsletter those are discussed below:
Trophy Time: Do your business is in pick position? You must share with your beloved customers. You can send an email alert regarding your achievement.
Product updates: Customer need to aware that you are doing some exciting changes in the product and how it will be helpful for them.
Happy birthday/ anniversary: Virtually invite your valuable clients to your company anniversary so that they can have a fun with your employees.
Work for us, please:  You can hire customers as your employee if you want the talented one.
Update your new product: Update about your new product or idea with your customers who are waiting to listen.
How-to videos: Video gives detail of new product attractively so the newsletter can send news through the video which will engage the customer more.
Tip of the month: Clients will be happy by receiving the tips on specific products. You can even give tips to the persons whoever work for it.
Deal of the day: You need to search the option to reward your genuine customers by providing them the deals and discounts.
Case Studies: By sending case studies you can take customer's feedback so that you can do the positive changes.
Mobile App Updates: Your valuable clients are a fan of the mobile app so you can have an app and update all the offer on it.
What do you think? You need to find your customers happiness so sending the survey form is the best way to get the information.
Top 10 List:  Top 10 list helps newsletter subscribers to digest the information. Subscribers will love entertaining content.
Share Quote: Through your newsletter, you can send your clients many inspiring, supernatural quote even more reliable way.
Statistics and Data: In your newsletter's share correct statistics and data prove your success in front of the customer.
Infographics: Infographics is one of the most popular online content which delight your customers.
Recommendations: You must offer your customer some third-party app recommendation so that they can enjoy.
Blog Round-up: You can send beloved followers most popular blog post, which helps them to get all together.
Spotlight: You can Showcase integral members that your customers are benefited by using your product.
Executive and Celebrity Interviews: Everyone must be benefited by seeing a thought-provoking interview.
Share Q-Ans: Your company needs expert who can answer all your customer's question whichever comes in the newsletter.
5-Star Reviews: Did your customer give positive feedback for your services? Then you should share with your newsletter so that he no need to search them.
Share Brand Photo: Your customers would have interested in your brand's latest photo, which you can update.
 Thank you, Thank you: Whenever anyone purchases from you and become your customer that time always better to send an email that "Thank You".