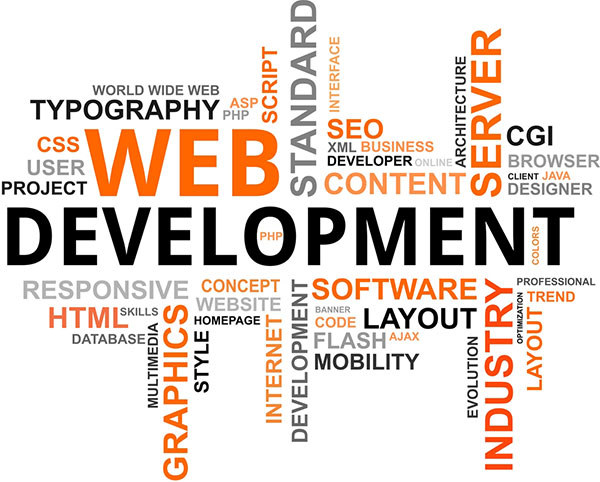 With the growth of modern technology of 2016, business has developed a lot with upcoming frameworks and powerful tools. In today's marketing world, having a website is crucial for business and success. With a website people can let to know about the presence in the online market and also by increasing number of customers people can increase the revenue and earnings. The web development possesses the skills for creating user friendly and impressive website. The web development is key to get success, especially for large scale companies. While choosing a company, people need to careful. The quality website development is providing seamless communication and project management. The Website development trends are,
Motion User Interface:

Motion UI or Motion User Interface is a Sass Library and it widely used for CSS transitions and creating animations. With Motion UI, making an app transitions is simple and even it looks rich and smooth with predefined motions. Motion UI integrates seamlessly into different websites and even it make preferred libraries. There are many advanced technology are coming to the online market. All new technology shows the different trends. The website responsive design continues to improve customers and popularity. The responsive, designed integrates the wearable gadgets such as Google Glass, Apple Watch, Oculus Rift and many more these all technology continues to enhance popularity.

IoT (Internet of Things): The Internet of Things IoT improves new application development. According to Technavio, Internet of Things will have growth of 31.72% in between 2015 to 2019. In addition, IoT development predicates to start new companies for improving new business.
Container: Docker is one of the container services which enable the software or faster development. Basically, Docker container has various dependencies and all requires in order to run the applications on own. The freelance web developer can deploy, run, test and build an app faster. In 2016, Docker container will continue to add features, develop as well as gain security.
Browser Base IDEs: The IDE (Integrated Development Environment) is one of the advanced software application providing comprehensive facilities. Normally IDEs consists of debugger, automation tools and code editor. Most of the modern ides contain code completion. The IDEs are designed for maximizing the productivity and program. This program provides different features of compiling, modifying, authority, debugging software and deploying.
Full-Screen Navigation Design: The full-screen navigation design improves the experience of user on mobile devices. Today number of web developer and website design firm india are developing different sites for navigation designs. These trends enabling the users to continue the web design in a natural way.
Foundation For Apps: The foundation for Apps is one of the upcoming app frameworks and that build around the flexboc grid framework and AngularJS framework. In addition, this framework enables easy and quick, responsive app creations. The Foundation for Apps is facilitating various developers to start writing app code. The Foundation for Apps was introduced for enhancing clean code and positioning capabilities.
Real-time Everything: Real-time analytics is one of the new apps and rapidly finding the implementation in mobile apps and desktop. Similarly, in real-time analytics, the live streaming becomes popular. In the world of social media marketing, live streaming is essential.