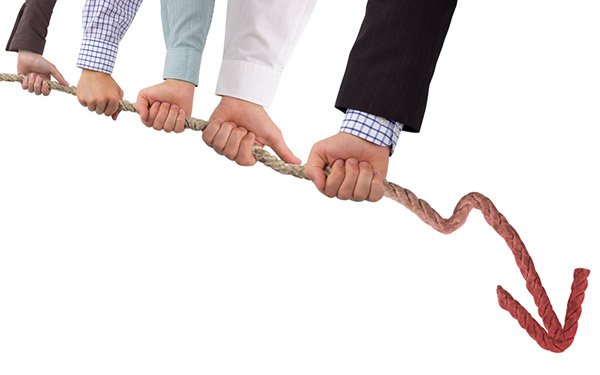 There are different ways to dealing with business, different styles and paths to success. Though it cannot be said that a certain way or outlook will surely lead you to become one of the most promising entrepreneurs, it can be said with certainty that certain habits or practices are harmful for your freelance or job career. Following are the top 9 habits that leading managers should avoid committing or at least take care to not practice on a regular basis. They apply to business leaders too:
Lack of Trustworthiness –Be it the employees or clients or vendors – there need to be a level of trust for people to begin working with someone and to continue working on a daily basis. Trust needs to be found on an everyday level as well as in special situations such as a crisis.
Not Being Able to Lead – This is closely related to the first point. Unless you are able to lead your team, you will never succeed in business. Once you establish yourself as a trustworthy leader, your employees will be able to bank on you and this will support them mentally even during the darkest of days.
Excessive Stress on Becoming Popular – Yes, it is important to be loved and appreciated but one has to remember that not everything a leader will do will be enjoyed and supported by his team. The focus should be on improving the business and not just on increasing self popularity.
Inability to Shift Focus on What's Important – There are four fundamental areas of focus in any business. These are – to generate revenue, to get new customers, to maintain the existing customer base and to eliminate costs. If the issue you are focussing on is not associated with any of these, then it does not deserve your time and energy. This needs to be processed into the minds of all team members too.
Reinforcing the Important – Closely associated with eliminating the unimportant issues is the need to outline the important ones. Every business has a fixed set of goals – these needs to be stressed on time and again so that all team members are able to get the message clearly.
Too much Reliance on Getting Consensus – Not all your decisions will be supported by your team. That does not mean you have to change it every time. Consult experts if need be and stick to a decision once it has been taken for the betterment of the business.
Becoming Self Obsessed – It is good to be popular but not wise to keep indulging in that thought. You might be called for a few speeches here and there but you shouldn't think about it and obsess over your success since your business will be ignored from that very moment.
Inability to Deal with Bad News – Many leaders are not very good in dealing with bad news about their business. This is the worst kind of message to a team – it inevitably leads to them becoming stressed and never having the courage to approach their leader.
Not being able to Address the Problem – The aim should be to solve the problem and not its symptoms. If a crisis arises, the business leader should analyse it well and see why it occurred and then train employees or team leaders on ways to avoid it in the future.