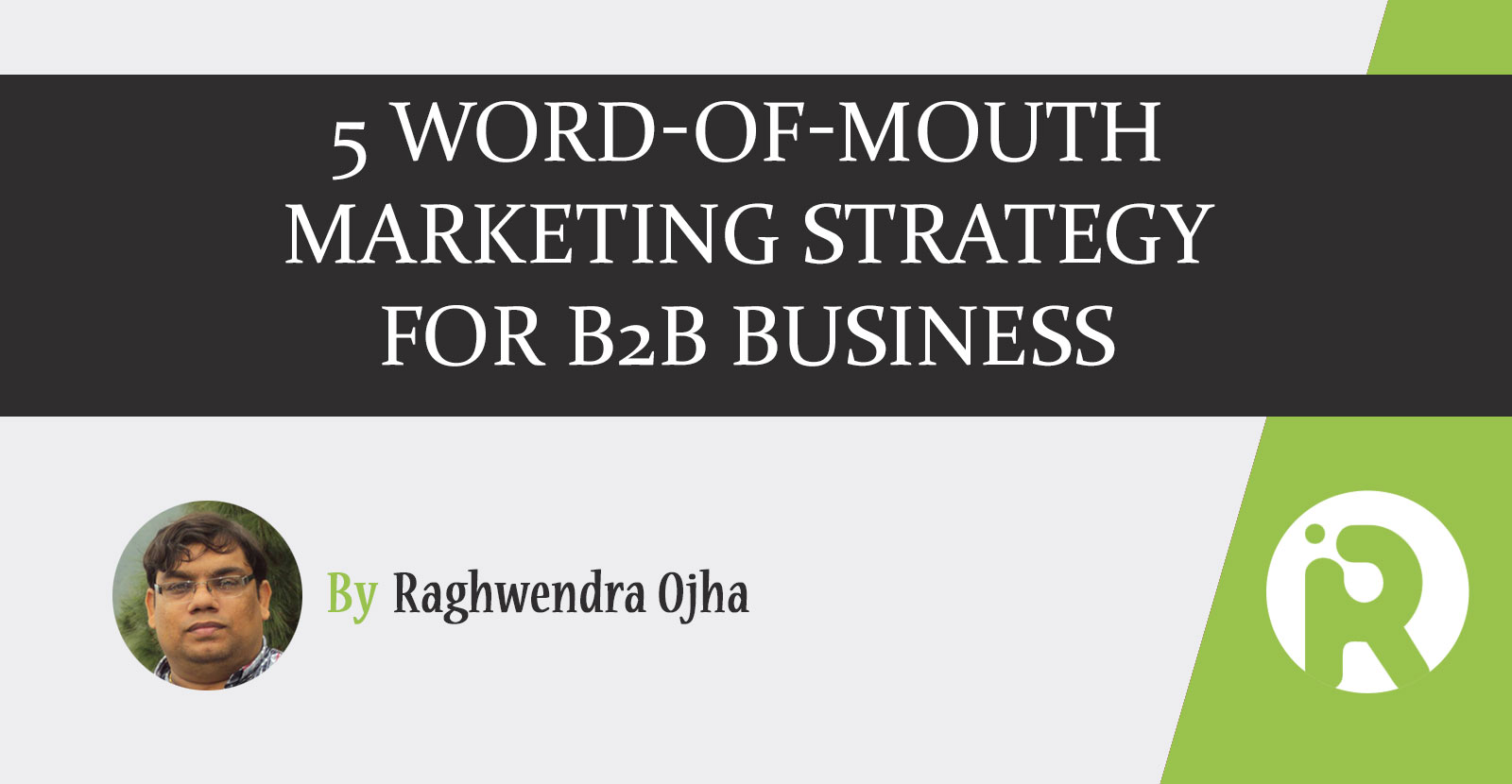 Many think that 'word of mouth'(WOM ) as a marketing strategy is not really an important one. But the fact remains that word of mouth creates effective communication, it is the by-product of marketing execution around many marketing disciplines. In fact, strategic word of mouth increases the Net Promoter Score of a product, meaning it increases the probability of any user of recommending your product to others.
Remember, to 84% of the people, testimonials work like magic. They like to take recommendations from not only friends and family, but sometimes from random people like the down-the-road burger shopkeeper, the friendly-faced traffic guard or the cat-lover lady in the park.
So, when your website has recommendations from professionals of the same field, your authenticity automatically shots up. In fact, Word of Mouth marketing has been the oldest and effective ways of convincing people. A lot of the conversions happen because of word of mouth which most of the companies recognize only later.
Before you make the mistake of overlooking WOM for B2B business like a web development company, you should know that it is extremely impactful for B2B as well. In fact, 91% of B2B revenues are generated via Word of Mouth recommendations. Yet, the research shows that only 1% of the businesses focus on B2B as a marketing strategy.
To get your ball rolling, we have 5 tips for word of mouth campaign for your B2B company-
Put up testimonials: Your buyers, at least 60% of them, are looking for testimonials and peer reviews. If you have successfully provided services to a business and maintain liaison with them, you are likely to pursue them to give you a testimonial. Put these praises up on your website and this will be proof to your quality claims.
Start a referral program: References not only help others to gain business, it helps you in turn as well. If you refer somebody to another potential client, that somebody will remember you and refer your company in turn. 80% of business in B2B happens through cross-references. And hence, you should concentrate on referral programs, if need be, with incentives.
Knowing the thought leaders of your industry: 92% of buyers are influenced by the thought leaders of a particular industry. If you know a thought leader authentically and can be of value to them, then they can do a brand advocacy for you. This can add mileage to your promotion.
Develop relationships: A very crucial part of your networking is to develop relationship with everyone you meet, everywhere you go. Be it tradeshows, conferences or events- when you are representing your brand, converse with everyone you meet and try to be of value when you can. You never know when one of these returns positively as a recommendation.
Widen your social periphery: You can be humble in your attitude but socially you are allowed to post success stories of your clients without harming that humble image. Share your big stories on social media with your clients account.