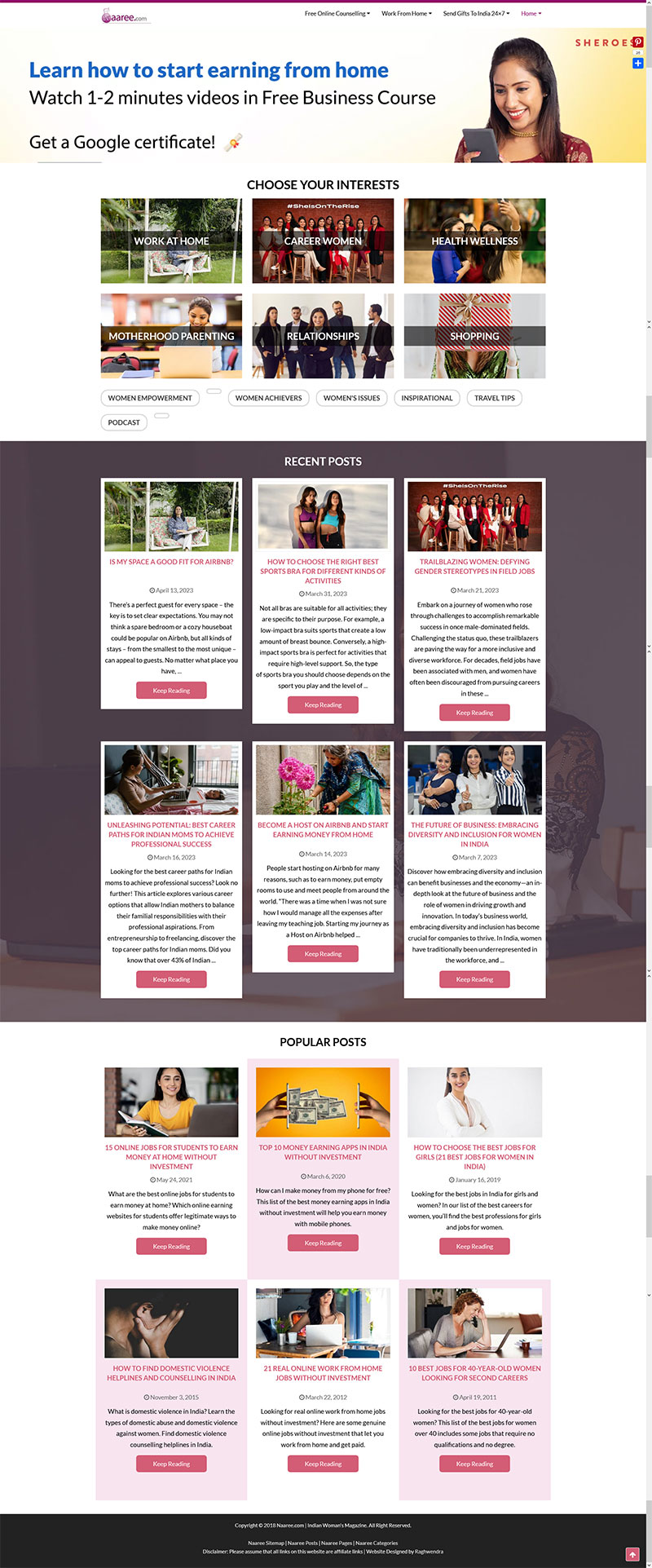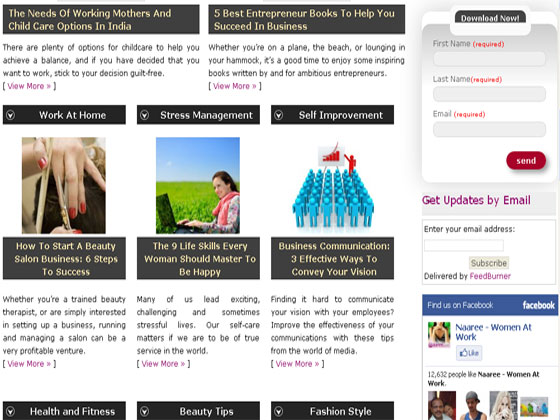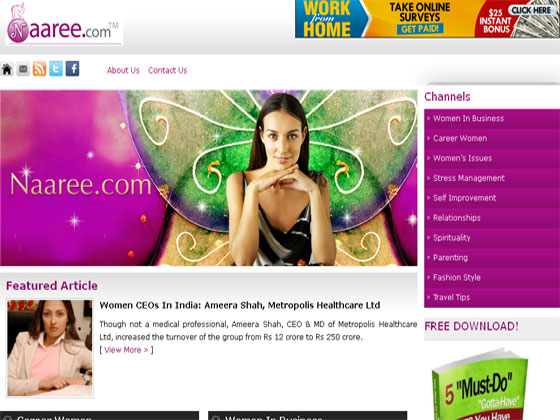 Web design » Website development » Wordpress CMS Website
 
Naaree.com aims to help woman get in touch with her own needs, become self-actualised, and achieve balance and harmony in all areas of her life. Client wants to convert and redesing their Joomla site to Wordpress. We delivered WordPress site to client as per their requirements.
We also did the second time custom redesign the WordPress theme after coming responsive design in trends. We first design the UX/UI and take approval with client and after that we work on WordPress theme and host the new website. 
http://naaree.com/