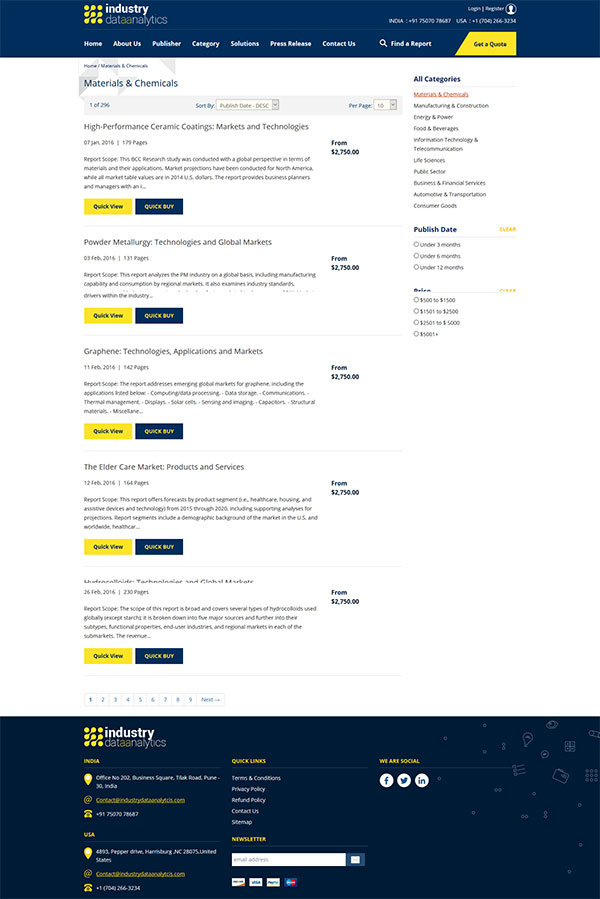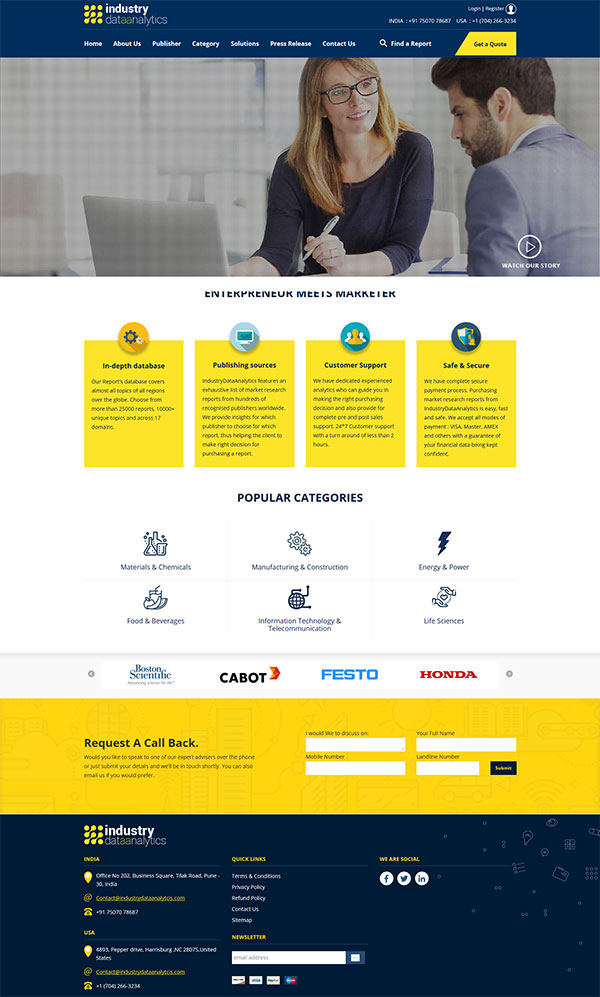 Industry Data Analytics offers market research reports. The reports is helping industries, organizations or even individuals in their decision-making process. Multiple publisher's reports are coming on ecommerce portal for selling online.
Project Brief – The Industry Data Analytics people share their requirements by email. We analysis the requirements and suggest the client that to better create a portal on custom PHP / MySQL application. Client agrees with our suggestion and share their design with us. We help him to develop the ecommerce web portal and host on VPS server. 
The Solution we offered in Ecommerce Portal 
We were commissioned to create a PHP based ecommerce site and Paypal payment gateway system. We formulated an SEO friendly URL which would ensure that the site gets good ranking. Bespoke solutions specific to their requirements such as unique theme design was also performed by our team.
 A comprehensive admin console developed for managing categories, product, publishers etc. Product data can be added using CSV file. There is multiple reports can download from the admin console of the web portal. SSL Integration - We installed the SSL for this web portal and made changes in coding. Online Payment Gateway - We used Paypal for taking payment online. Web Address - https://www.industrydataanalytics.com/ If you are having website development work, why don't you contact us to get the free quote for your work?