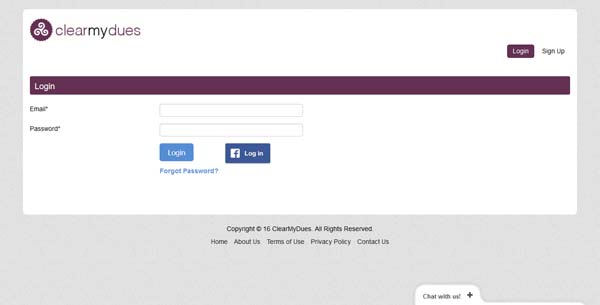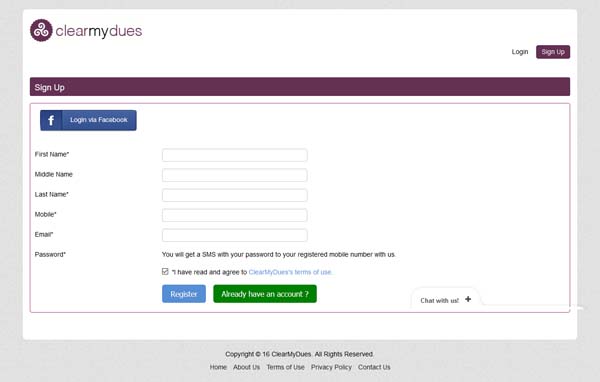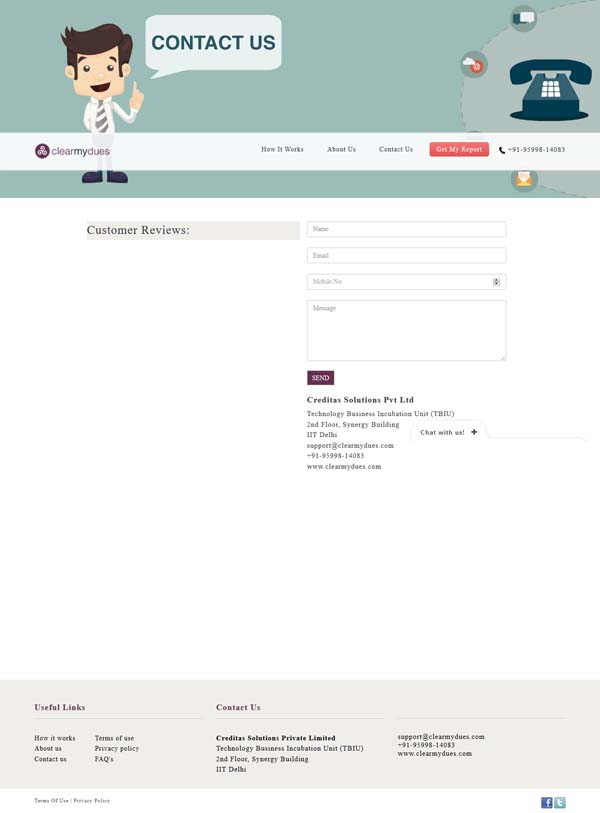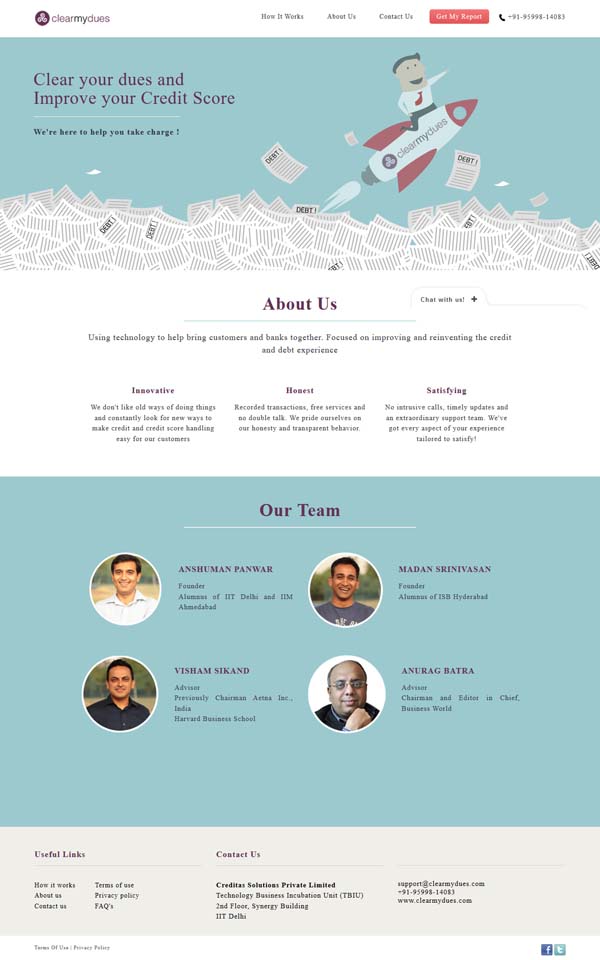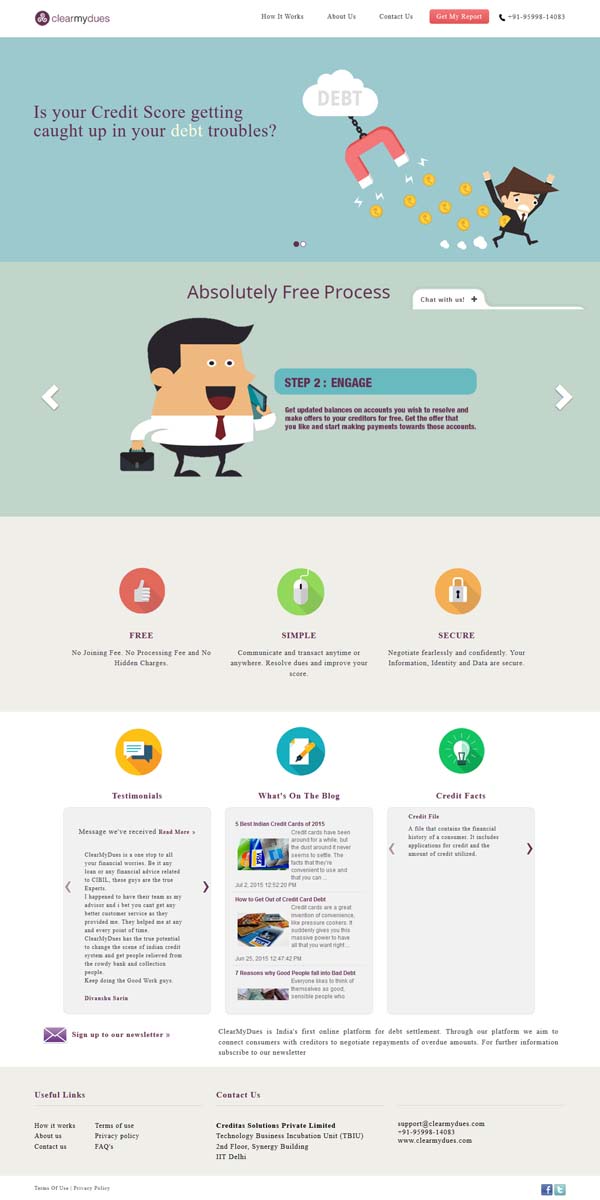 ClearMyDues - An online debt settlement platform. By this consumers will be negotiate their overdue amount with the bank.
Project Brief – To create an online portal for the Creditas Solutions Pvt Ltd. The site needed a platform for debt settlement online. In it the consumers register online and add their personal details with their debt details for credit card, loan etc.  These details verified by the bank people and settlement process start between consumer and bank.
The Solution – Raghwendra web services were commissioned to create a PHP/MySQL based web application as per the project requirements. Mobile SMS is also part of the project by which consumer get alerts for registration, forgot password, OTP, and account settlement notification.  There are three sections in portal that is consumers section, secured bank area, and website administrator.
Consumers are able to register, login, get their password, able to add the debt settlement account, and start offering with bank people
Bank people login to their account area to view the consumer list associated with their bank and able to verify user settlement account.
Website Administrator will be mange bank, consumers and able to generate multiple reports.
Web Address:https://clearmydues.com/