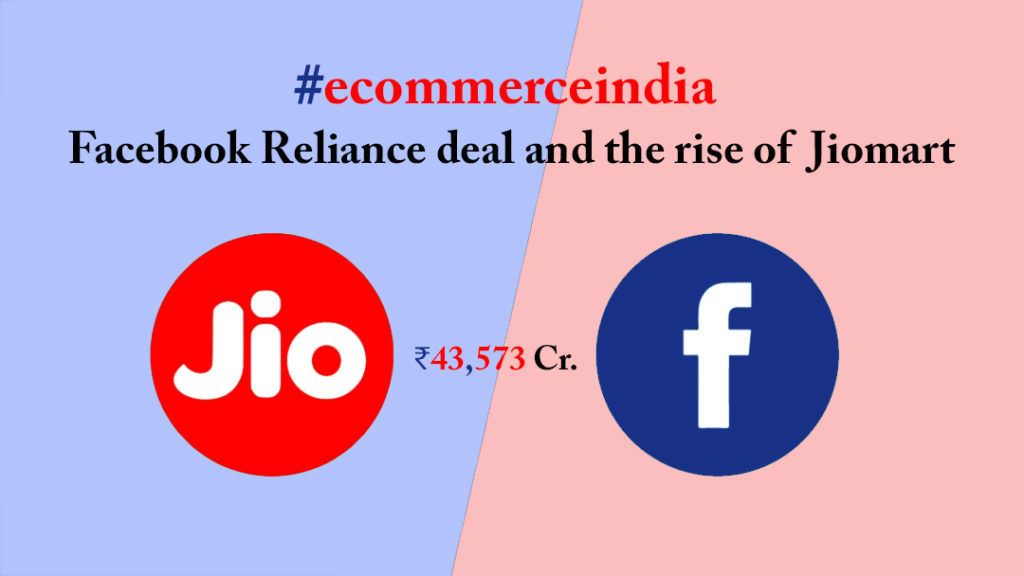 Recently Facebook has invested around ₹43,573 crores to acquire a 9.99% stake of JIO ecommerce platforms (JioMart) which is a unit of the Reliance Industries Limited (RIL). It is reported to be an all-cash deal that will support the oil retail giant to compensate for their depth and strength the company's presence on social media platforms and other large markets.
Currently, Jio ecommerce platforms are valued at ₹4.62 lakh crore which is one of the most important subsidiaries of Reliance Industries that deal in phone and mobile data along with other digital platforms like Jiomags, Jio-Saavn, Jio mart, and JioCinema. 
It is being said that Facebook is aiming to explore the possibilities of creating a super app like WeChat by joining hands with Jio and the presence of WhatsApp. Reliance's latest E-Commerce business of the Jiomart has already gone live on WhatsApp in areas like Kalyan, Navi Mumbai, and Thane. It is all set to be rolled out in other cities of the country shortly.
Reliance has successfully taken WhatsApp apps of small scale businesses that will be operating under their eCommerce platform. It will provide customers a go-to way of ordering essential commodities through WhatsApp.
RelianceJio is gearing up to explore the used market of about 400 million WhatsApp users here in India.
Jio mart will give the customer a completely new experience that there will be able to place the orders through WhatsApp while paying at the store. This deal will allow Facebook to strengthen the WhatsApp as one of the most popular social commerce/customer service tools in our country.