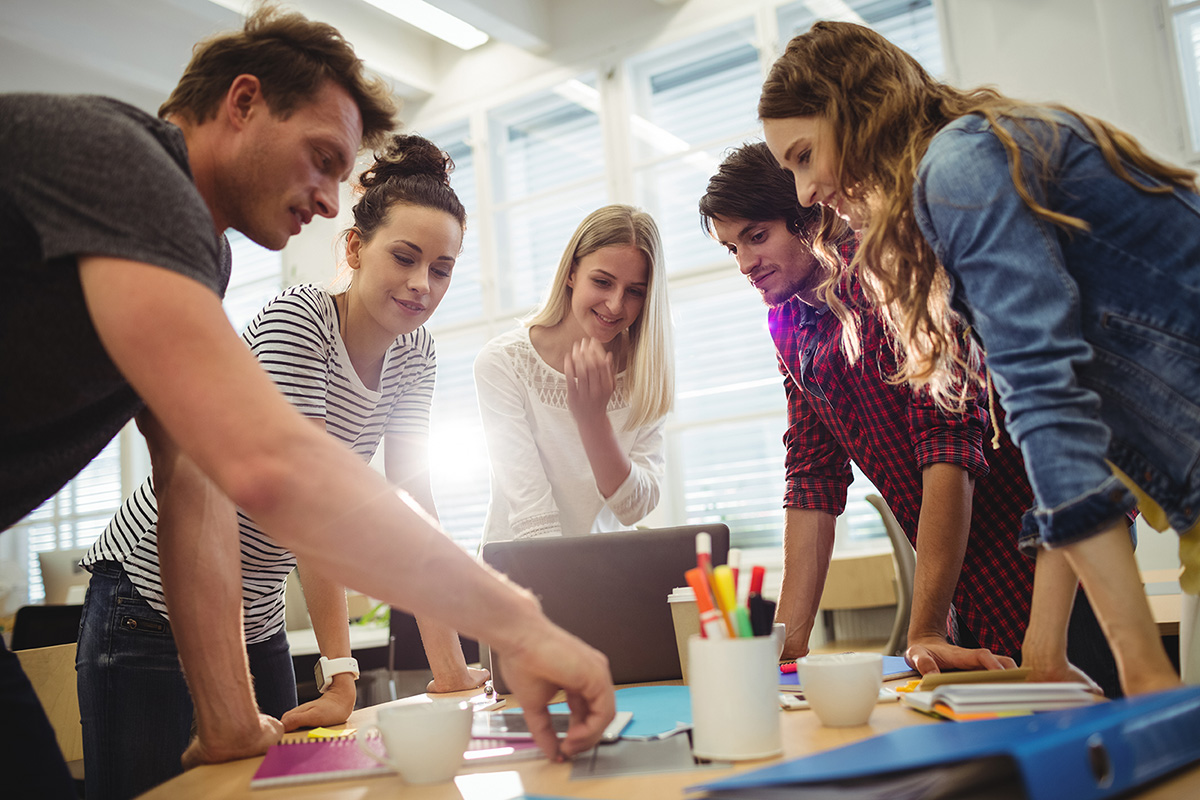 Professionalism is that quality, conduct or aim which marks or characterizes a person or his/her profession. It is that which denotes the quality of service or workmanship. It is this professional quality or behavior which marks the difference between failure and success. Professionalism is thus all about influence and ethical success. Anyone having a reputation for his/her excellence is someone who exhibits the best code of conduct under all circumstances and can open doors for others.
Here are the 10 golden rules which you must follow for being professional in your organization.
Few Ethical Principles to Being Professional In Your Workplace
Strive For Excellence
No matter which field you are associated with, this is the first and foremost rule to achieve quality. It is this quality which sets you and your work stand-out from the rest. Excellence is that quality of service which has the ability to exceed ordinary standards. Thus, it is a must-have for every professional who aims in making a good impression on his superiors and colleagues.
Be Respectful And Courteous
Courteousness is being polite, friendly and well-mannered with a kind consideration towards others. A courteous person can easily interact with everyone at his workplace, run everything smoothly, earn respect and avoid conflicts. Respect is another positive feeling for an esteemed person or his organization. Just the way it takes time to build respect, it takes one small misconduct or bad behavior to lose respect. Thus, a person needs to maintain his courtesy through his interactions continuously or try to increase the respect he has gained.
Be Trustworthy
Trust is an issue which is very vital in every sphere of life and any worker or employee who exhibits trustworthiness can easily achieve workplace professionalism. Trustworthiness is all about completing an assigned job and as an extension, he must ensure that he does not let down the expectations. This way he can make an impression that he is a reliable and dependable person whenever asked to deliver a service.
Be Ethical
Being able to work and act within certain moral codes in compliance with the generally accepted code of conduct or rules. This is always the best policy and one must always act with a clear moral conscience. Ethical and reputed organizations always appreciate the good actions and moral decisions of their employees.
Competent And Improve Continuously
Competence is the key to professionalism and thus, you must do your job properly. You should have the right combination of skills, knowledge and have the best behavior for improving his performance. Since competency grows with experience, it is up to you to decide how much you wish to adapt and learn.
Mind Confidentiality
Confidentiality is paying respect to the set of rules and promises which prohibit you from disseminating any unauthorized information to anyone outside your workplace. This way, you can earn the respect and trust of your colleagues and bosses, whose trust confides in you to increase your value in the organization.
Set Forth Good Examples
Once you start applying the golden rules, it will help you improve your professionalism within your workplace. However, this remains incomplete until your positive and goodness improves the people around you. Thus, you must show and lead by good example to live an exemplary life.


Professionalism is extremely valued by every organization now a days and thus it is important for every employee to keep these golden principles in mind while beginning their professional career.