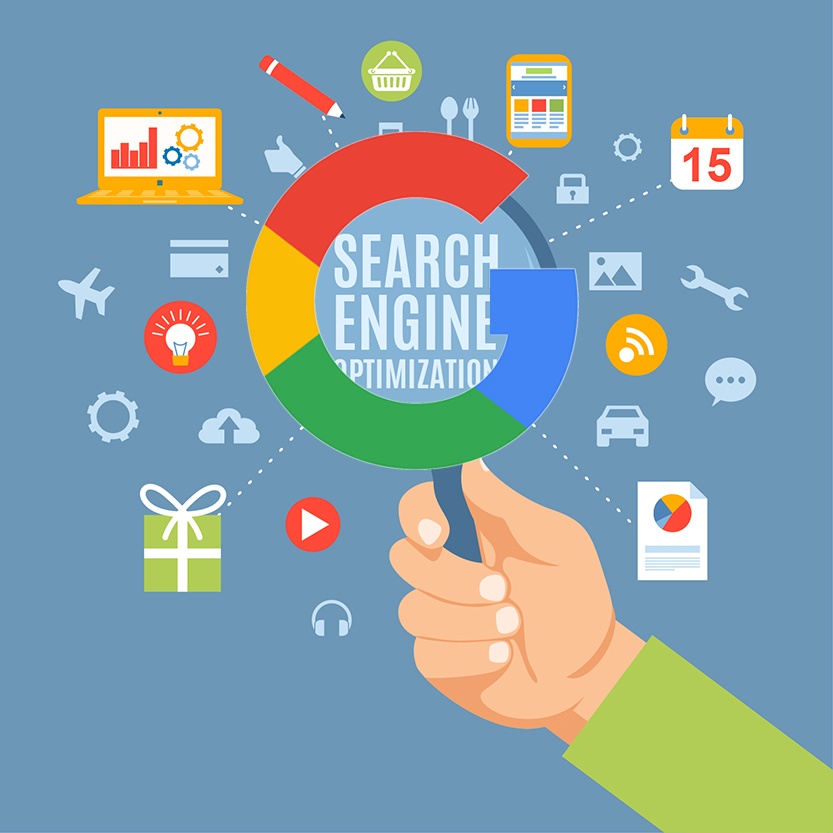 There has been a lot of talks about SEO and how to rank high in the search engine, and you probably would have tried them all. But, wait! Are you successful in your attempt? Not in all satisfactory terms I am sure.
So, where do you think you lagged behind? No, it's not your knowledge about SEO; it's your understanding about the factors that results in top-notch ranking on search engine.
Your understanding about the SEO ranking factors is probably the most important thing that will lead your website to be recognized by the search engines. You might be reading hundreds of posts related to the same over and over again, but now you need to understand which point is going to have a direct impact over your business.
Now, the biggest question is about the major factors which can really improve your website's ranking on search engines! The top-most factors include:
Having A Mobile Responsive Website:
Google, the giant search engine network of the world and other search engines have shown their preferences for the websites with mobile responsive design. The reason is the advancement of technologies and mobile becoming a part of everybody's life. In order to make life easier for the searchers, the search engine prefers website with responsive design and layout.
A responsive design of a website does mean that the website should fit in all the below-mentioned four devices:
Widescreen Desktop.
Mobile Phone.
The rule for the responsive design is as the device size decreases, the content and the layout should change their position to perfectly fit in the displayed screen. With this kind of layout the search engine targets to give their audience a wonderful onsite experience and thus gives more value to the website that holds this feature.
Make Use Of Local SEO for Desktop And Mobile:
Before planning to make a mark in the global market, you must always target your local market through the use of local SEO &  mobile optimization. Once, you are able to be at the leading position in the local search, the search engine will be bound to show you in the global search as the value of your business and its trustworthiness will be implied by then.
Use your geographic location in your keywords and make sure to optimize it to the fullest. These keywords with your location should also be placed in the headers, title tag of the main page, page content, URL and ALT Tag Attributes. This ensures that the chances of the search engine crawling through your website when somebody searches for the particular service in the particular location and helps your website to rank high.
When we talk about Local SEO, many amateurs and professionals often overlook the factor of link building. It is an important aspect and strategy for your business. Your Local SEO depends a lot on the local website links that your business can receive so never be shy of link building. Focus on getting links from websites that hold a strong position and higher Domain Authority in the market and secure strong backend links for your website.
Have High Quality Content & Website Links:
Content as known always, have to be strong and unique. Its quality has to be unmatched and you must post it often. Google prefers the website which are active. Your content should not be written for Google or any other search engine, rather it should be written for your audience and in a simple language that is easily understood by them. This gives your website an edge over your competitors. Know what's Google says
While creating or building links are always preferred but don't make them spammy. Have organic and transparent links and that's the key to reach high rank in the search engine results. Your link is considered to be spam when it holds no relevance to the context it has been posted or when it isn't legitimate or in case when it is not coming from a reliable and reputable source. Avoid these factors and see the growth of your website's rankings.
What Are The Promotional Strategies To Indulge In 2013?
Promoting your business or website is yet another factor that you must pay close attention to. The more flourishing and popular your business is, the more value it receives from Google. Let's take a look at the promotional strategies of 2017 that you must indulge in:
Use Multiple Content Formats:
Content simply doesn't mean long blog post or written words, it comes in various formats like audio, video, infographic and others use these formats to generate more leads and to attract more target audiences. It also helps your website to increase its authority.
Keep A Close Look On Your Competitors:
Your strongest competitors are your inspirations, so don't miss out on their activities. Keep a close look at their search engine rankings, their content quality, social media posts and don't fear in stealing their best marketing opportunities. It can turn into exceptional optimization strategy for your business.
Track Your Backlinks Regularly:
As mentioned earlier, the backlinks of your website should be free from spam. Always keep a check on the unwanted links and protect your site from being hit by Google Penalty. You can use several tools available in the market to ensure that the backlinks of your website are reliable and relevant.
Use Rich Answers:
19.45% of Google Search Result consists of rich answers. Thus, using it to optimize your target keywords is the main key for promotion.
In this age of New Media, one cannot simply ignore the social media platforms when it comes to reach out to the large number of audiences and to make a strong presence for your website.
Voice Search
The Voice search is shaping the future of SEO and thus it is important for you all to provide voice search-optimized content which sure is going to benefit your users and give them a unique user experience.
Get your promotional strategies in place and develop a strong position for your website in the market and of course on the search engine networks.