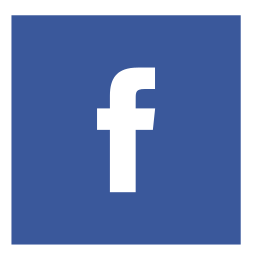 Over the years, Facebook has been able to connect the people throughout the world under one roof. The amazing journey of the groundbreaking social networking site and its Co-founder Mark Zuckerburg so far is quite worthy to note. Commenting on the 10th anniversary of the site, Mark said- ''I have been able to touch so many lives of people, and I try to remind myself to make the most of every day and the biggest impact I can.''
The story started 10 years ago when Mark was studying in Harvard and he created the website- Facebook to find his classmates online. However, no one knew that it will become such a hit over time. Today, it has over a billion users from all corners of the world which include not only Americans but even farmers from India to pop stars of South Korea.
When Facebook was launched a decade ago, it wasn't much like that it is today. It was in its initial years of entering the internet which wasn't defined by social media and sharing. It was a cool affair as only college kids of selected universities were allowed to sign up. But later on, everybody, from your aunt to your ex-boyfriend were allowed to make their accounts. No sooner, the 'cool' social networking site became a 'big' social network. With no advertisements or foolproof business plan, Facebook has grown into a big company located in the heart of Silicon Valley with approximately $150 billion turnover and over 6000 employees.
With Facebook, the entire world has changed into one big community and Mark always used to insist that people on Facebook be real and not fake. That's why Facebook community has been growing at a faster pace.
Marking the occasion, Mark also told- "When I reflect on the last years, one question I ask myself is: why were we the ones to build this? We were just students. We had way fewer resources than big companies. If they have focused on this problem, they could have done it. The only answer I can think of is: we just cared more. While some doubted that connecting the world was actually important, we were building. While others doubted that this would be sustainable, you were forming lasting connections."
As Facebook is stepping its foot to enter new millennium, a gamut of challenges lie before it like generating new users by keeping the old ones intact. This is because much younger rivals are emerging to compete with Facebook.
Apart from universal experience of sharing photos and updates with your friends and family, Facebook also offers a whole range of customized options depending on the place where you live. For example in Japan, the people display their information about blood type on profiles which they can share with the ones they communicate just like matching horoscopes in USA.
Slowly but steadily, Facebook has reached billions of customers by offering its services in various languages. Another hurdle, which came into way was offering facebook on mobile. But Mark and his team overcame this hurdle by coming up with an application that was initially a bit sluggish but with time catched up with people.
More and more people are getting attached to this social media networking website as they cannot just think about starting their day without meeting and greeting their online friends.