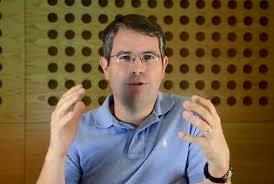 The former head of search quality at Google, Matt Cutts, has declared that he finally resigned officially from Google as of 31st December 2016. His final decision was to stay on with the US digital service and thus has been even appointed as the Director of Engineering for that Governmental Department as well.
At first in 2014, Matt Cutts went on leave and he was determined about his leave extension shortly thereafter. After that, an unnamed Googler replaced him in his job in 2015. Then, he declared that he was still on leave with Google.
He began working with the US Digital Service team in mid-2016 and he actually enjoyed it very much and so he thought of making it official. Well, now he is no more on leave with Google as he is now the Director of Engineering of the US Digital Service.
According to Matt Cutts, working for a big company in Silicon Valley is more profitable than working for the government. Even he spent many days with high frustration. The work was his first priority and motivation and thus he likes to advise people to get an opportunity of working on things which really make the lives of people better. In fact, one of his friends began working in the same place some years ago. He also told him that those last 5 years had been the toughest and worst, and best and most rewarding he thought he would ever have.
As of now, you know that Matt Cutts was one of the first hundred employees of Google and he was one of the most popular Googlers within the search marketing industry as well. He not only spoke at many conferences but also gave priceless contributions to this industry and Google also. However, this was the time for him to move on and definitely work on big Government issues rather than working on Google's issues.