Majority of the businessmen think that creating and managing a blog is a difficult affair as they believe that too much time has to be devoted for the upkeep of the same.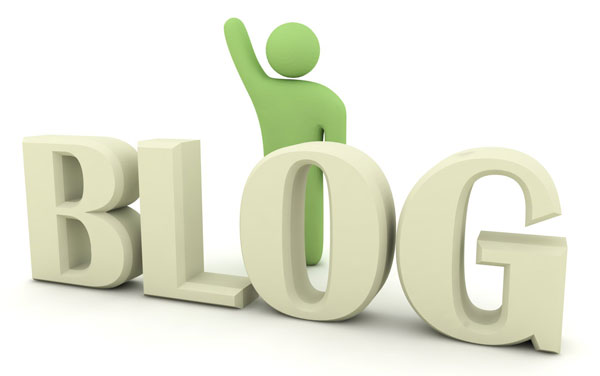 Also, they believe that blogs come with little return on investment. However, in reality, it has been proved that maintaining a blog and keeping it up-to-date can improve the organic rankings of the website in search engine results. Spending hardly 30 minutes every day on your blogging platform like WP, Drupal can prove worthy of the efforts and reap benefits both in short term and long term period.
Today, blogging has emerged as an independent platform as is evident from a surging number of bloggers coming up in every nook and corner of the world. After discussing the need of blogging in every sphere of business, let's talk about the benefits of blogging:-
Affordable yet effective marketing channel – Blogs does not require hefty investments. There are a lot of blogging platforms which can be availed free of cost like blogger, wordpress etc. In fact, one can easily insert a blog in his own website also without having to spend huge bucks. Not only blogs serve the purpose of brand awareness but they even offer a professional look to the website.
Improve your writing skills – Blogs help enhance your writing skills and make you popular among masses. If you ever had the dream of becoming a writer, then start with a blog and you will gradually see that your writing skills are improving with time.
Become a good researcher – Blogging always require you to search for the relevant information and then put down your thoughts. Thus, it helps you in becoming a global expert and becoming a good researcher.
Improving Memory – Using the brain during researching and writing is a good exercise of neurons and makes the body and mind fit and fine. Blogging is a kind of mental gymnastics and help the blogger to remain sound and active.
Enhancing Creativity – Blogging requires out of the box creativity to share your thoughts and knowledge on a certain topic of interest. In this manner, your creativity will be enhanced and you will be able to think in a more refined manner.
Become a better learner – Before writing, you have to read a lot which in turn, will lead you to become a better learner. Thus, you will enhance your knowledge skills through means of blogging.
Enhances networking – Blogging helps in building a rapport with customers. Through blogs, one can convey his message and stay in contact with customers without having to spend much. This way, one can reach the targeted readers no matter where they are based.
Offers Company Visibility – Blogs are a mirror of the working style of the company. Any new product or service launched by a company can be promoted among the audience through blogging. This kind of marketing influences the customer as the purpose of the business remains etched in their mind for long and therefore invokes them to buy the product or service.
Better Organic Rankings – Blogging is the best way to increase organic rankings in Google search results page as it gives the search engine a reason to crawl the website easily. Regular updates in terms of blog content via inserting keywords shall increase the visibility of website in search engine results pages.
Developing Expertise – By starting from the scratch, one can develop expertise over a period of time and share knowledge about a certain subject through blogging. This will help one earn a better position in the industry as people will start having faith in him.
Developing fan base – Who knows that one day you will become so popular through your blogs that you will earn a huge fan base following you and your blogs. Of course, more and more people will wait to read your updated blog and give their opinion on the same.
Selling the product easily– You can easily sell your products by placing the relevant links on the side bar of the blog. When the readers will go through your blogpost, they will certainly get the idea of what your actual product is and how it is useful to them. They won't have to search much for the product as both the product and its details will be in front of them which in turn will help them to easily order the same.
Addresses Customer Complaints – Customers can address their complaints effectively in the form of blog comments under the product details specified in the blog posts. This way other buyers will come to know the drawbacks of the product and the website owner will come to know the complaints and try rectifying the issues pertaining to the product.
Sharing and reaching to wider audience – When you create a blog post, you allow people to share the same across all verticals of the internet. This way, your business gets publicity without having you to make any extra efforts.
Controlling your online presence – By owning a blog, you can control the content as well as the message which you wish to send across to the audience at large. You can control your keywords as well as links. Thus, you have the power to control your online presence.
Offering variety of content – Search engines are always looking for fresh content which is updated on a regular basis. Through blogging, one can always write what he feels thereby generating a lot of traffic. Since there is variety of content to explore, people get more interested in going through your blogs.
More BackLinks – Google is always searching for a website's backlinks and that too quality links. Through updating content on regular basis, a website gets more backlinks as every blogpost gives the user a link to share.
Making a site look fresh – Google always want that the website owners keep their website updated on regular basis through inserting new blog posts. This makes site look fresh. Content rules SEO and that's why a website owner must focus on it.
Creating internal links -While writing the blog posts, you can always insert any links in the form of anchor text, thereby allowing freedom to create internal links. Internal linking helps search engines to know what your website is about in a proper manner.
Long Term Results – Apart from getting traffic in short run, blogs are a means to attract traffic in long term also. This is evident from the fact that people will keep coming to your popular blog posts even after several months of creating them. Thus, blogs offer benefits which can be reaped by website owner on long term basis.
Thus, blogging is an effective marketing tool which can turn potential customers into leads thereby increasing business revenue.